Introducing Bolt, from our Smoke/Viper frozen semen litter.
Moments after Bolt was born, I noticed he was not latching onto Smoke, although he would try very hard, he just could not "stay on" a boob. Upon checking his mouth, I sadly noticed he had a Cleft palate.
Having never had one before, all I had ever heard and known about them, was that breeders put them to sleep......
I had to run Smoke into where I work later that day, as the last puppy did not want to come out, so we needed to do an xray to see if she was stuck. I took all the puppies with me so they could nurse afterwards. Luckily the little Pink girl, was not stuck, and Smoke just needed some help to push her out.
I had my Wonderful Vet for the past 20+ years, check my little orange puppy to confirm the cleft palate. We talked about what to do with him, and because he was so strong and healthy, and I had tube fed before, although not for any length of time, we figured why not TRY to save him. So off I went and this incredible journey Began....

When I got home I looked on the internet and found some amazing articles on raising Cleft palate puppies, and found... IT COULD BE DONE!!
Bryan and I took turns Tube feeding the little orange puppy, who at age 8 weeks we decided to call Bolt - as he Bolted around here Very quickly, so the name fit, every 2-3 hours for that first week.... when done with feeding him, we let him hang out with his littermates and Smoke was an AWESOME mom to him. Cleaning him just like all the others.... he was gaining weight daily, although not as much as the others..... but gaining....
At 2 weeks old, we introduced Bolt to the Bottle..... We had to be very careful not to get formula into his palate, but he seemed to enjoy this bottle much better than the tube feedings.
At 3 weeks old, we started feeding him very softened pieces of dog food, and counted the morsels he ate.... Slowly he started eating them out of the bowl, and soon afterwards was eating all on his own.....
We had several "scares" with Bolt, but the worst one was when he was 10 weeks old and was choking on a morsel of food, as he was eating too fast. Long story short, he spent the next day in the Oxygen tank at work with me. He bounced back great after this, and learned to eat Slower.....
The Ortho specialist didnt want to do surgery on Bolt until he was approx. 4 months old, so as soon as he turned 16 weeks old, Bolt had corrective surgery to close up that hole in his palate..... He started gaining weight immediately at record speed, and was eating the best he had ever eaten. Watching him learn to breathe a different way, and tasting all kinds of NEW foods he was unable to have before, was Amazing.....
Bolt is now a completely Normal dog who will be able to enjoy life to the fullest extent possible.
I hope that in sharing his story, that Breeders realize that these cleft palate puppies CAN and should be saved. To not even try, is wrong. If you wont even try, then perhaps you should NOT be breeding at all. Yes Bolt can never be bred, as Cleft palates ARE Hereditary, but he can do everything else! Below are the pictures of Bolts Journey....


Mustangs Arctic Thunder
Sire: AKC Ptd Mustangs Classic Viper V Stone, CD, RAE, CGC # 24416
Dam: GCH Mustangs Checkered Flag, CD, BN, RA, TT, CGC # 95042
DOB: April 14, 2016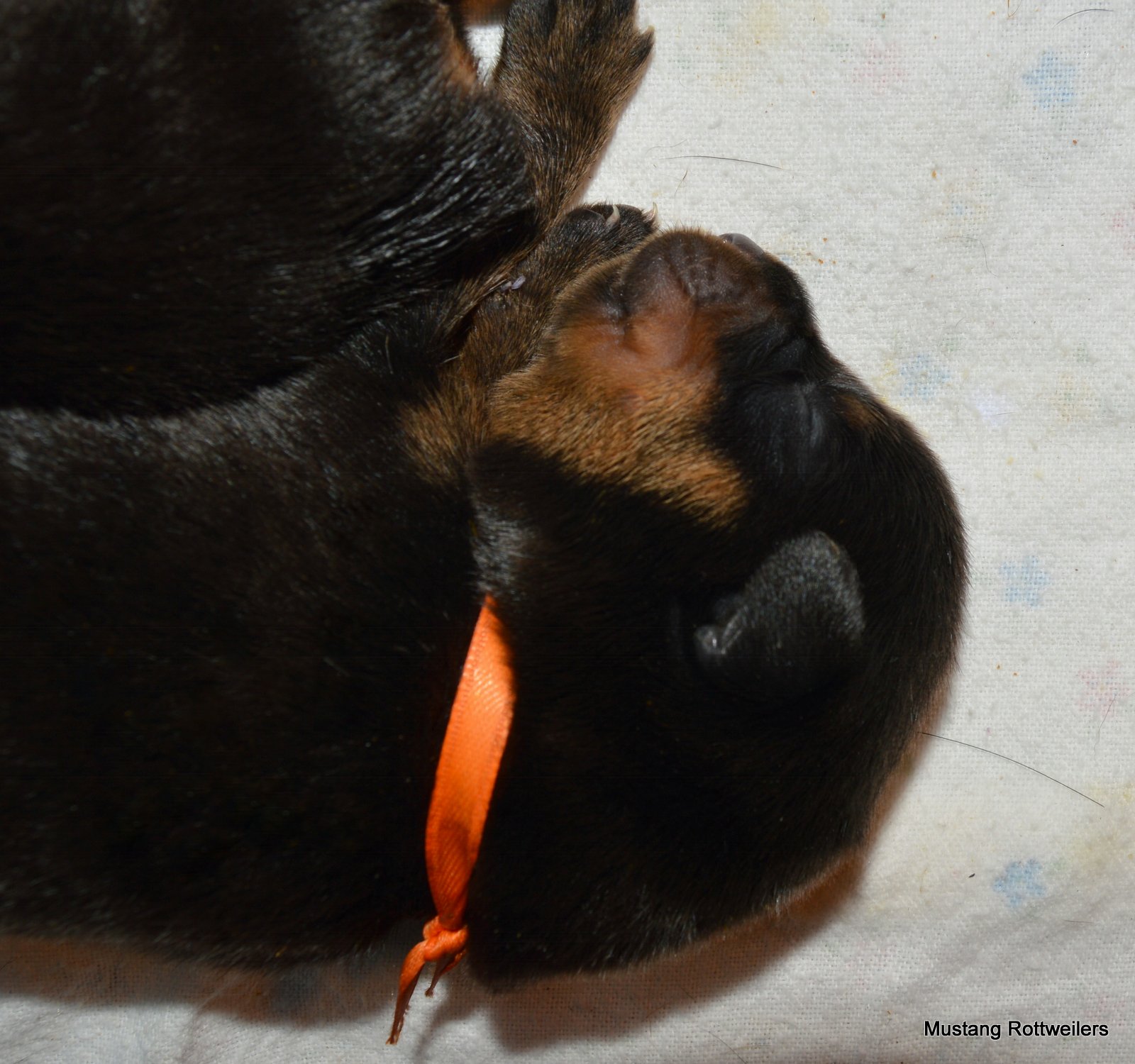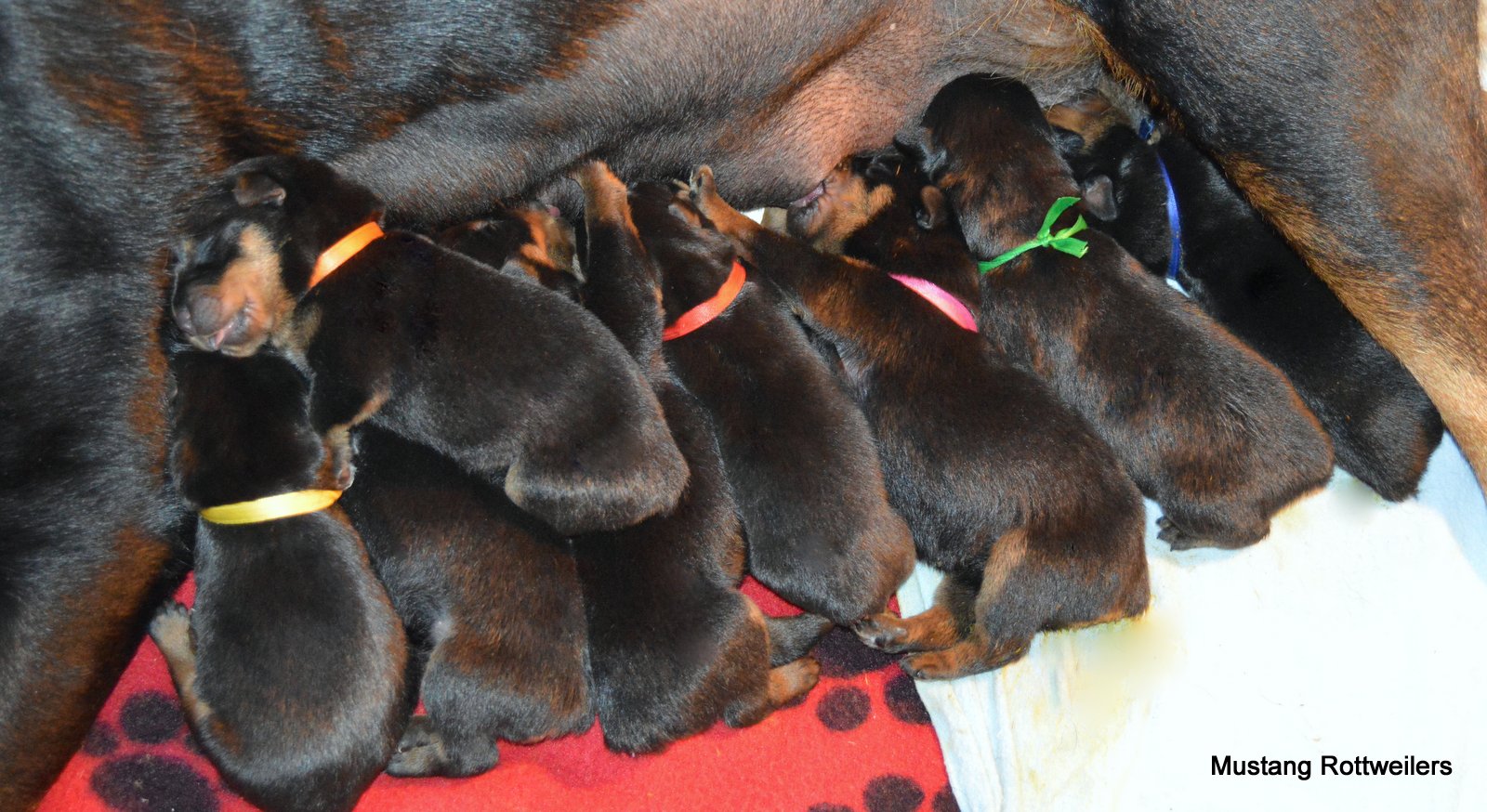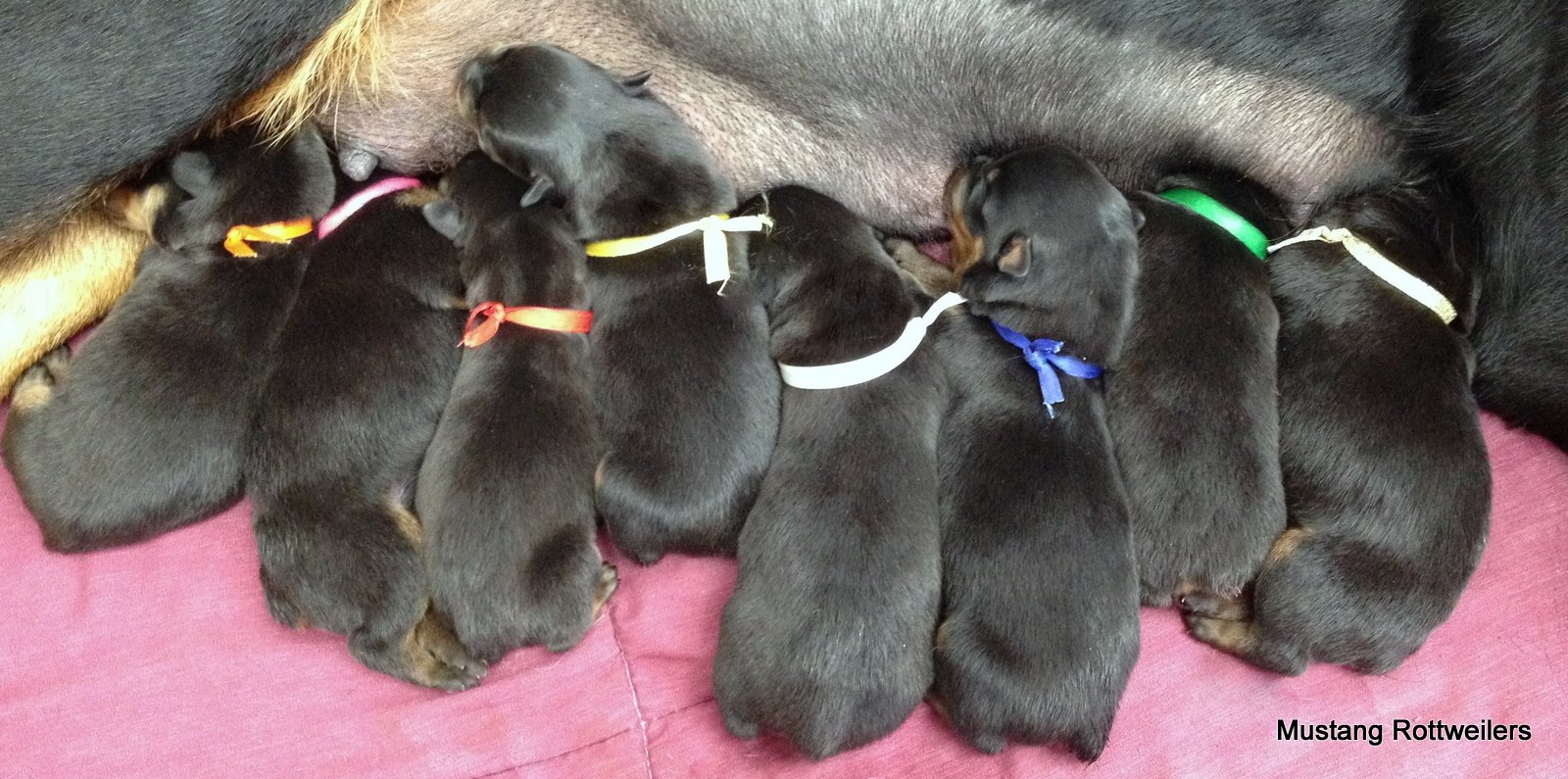 Bolt at 2 days old.... and with his littermates....
Two weeks old..... introducing his bottle......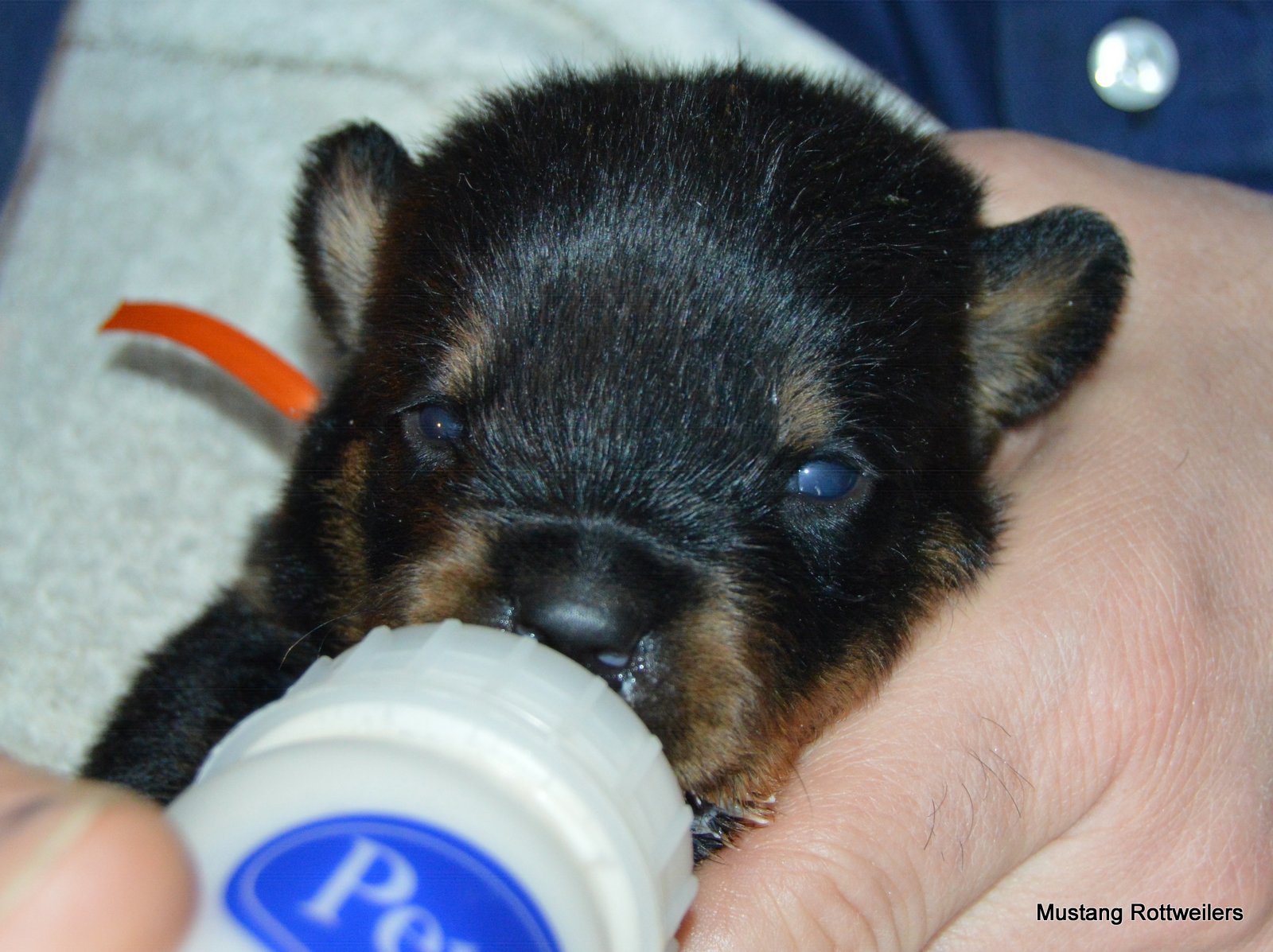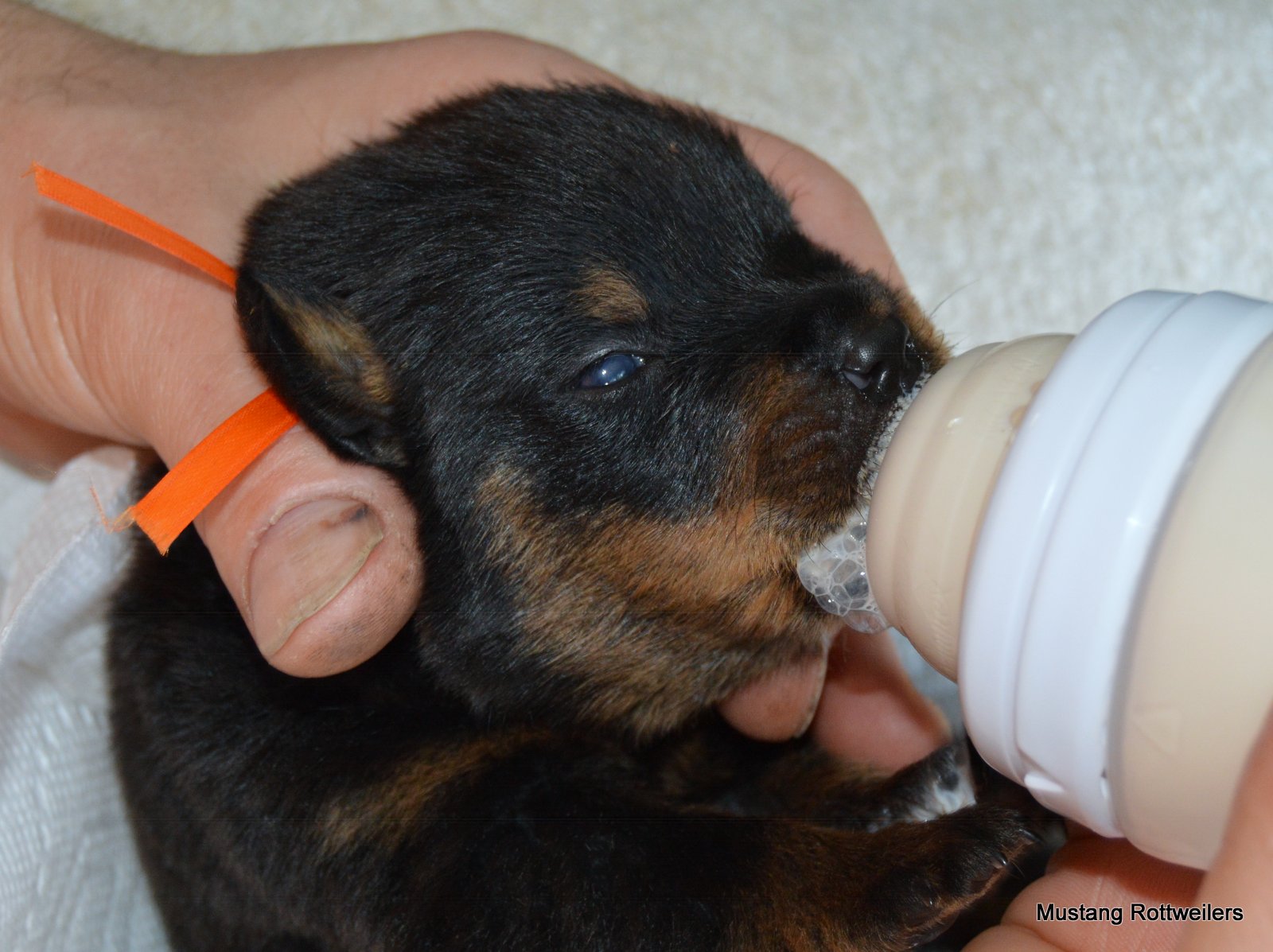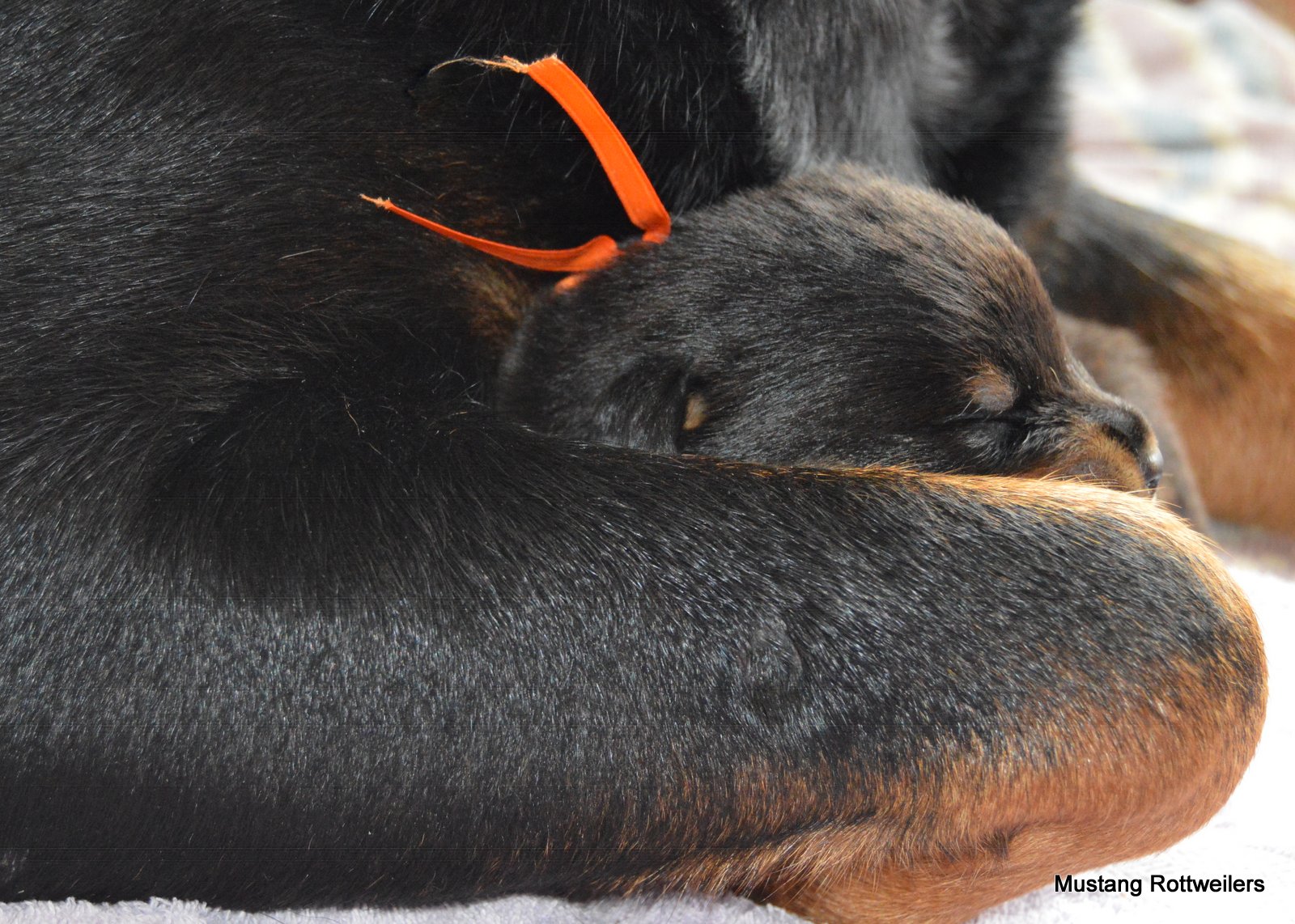 Were 3 Weeks old now......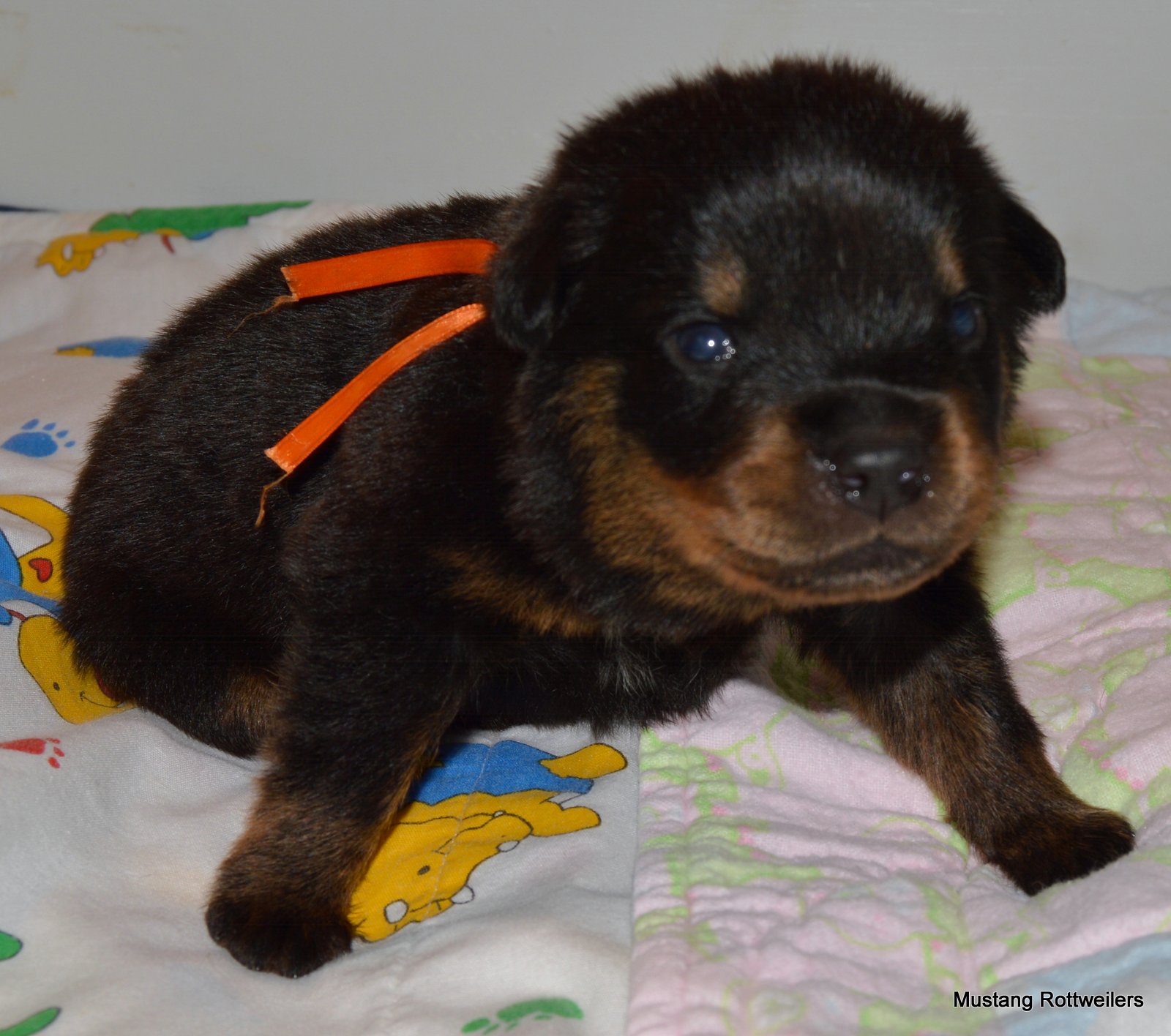 Bolt at 4 weeks old......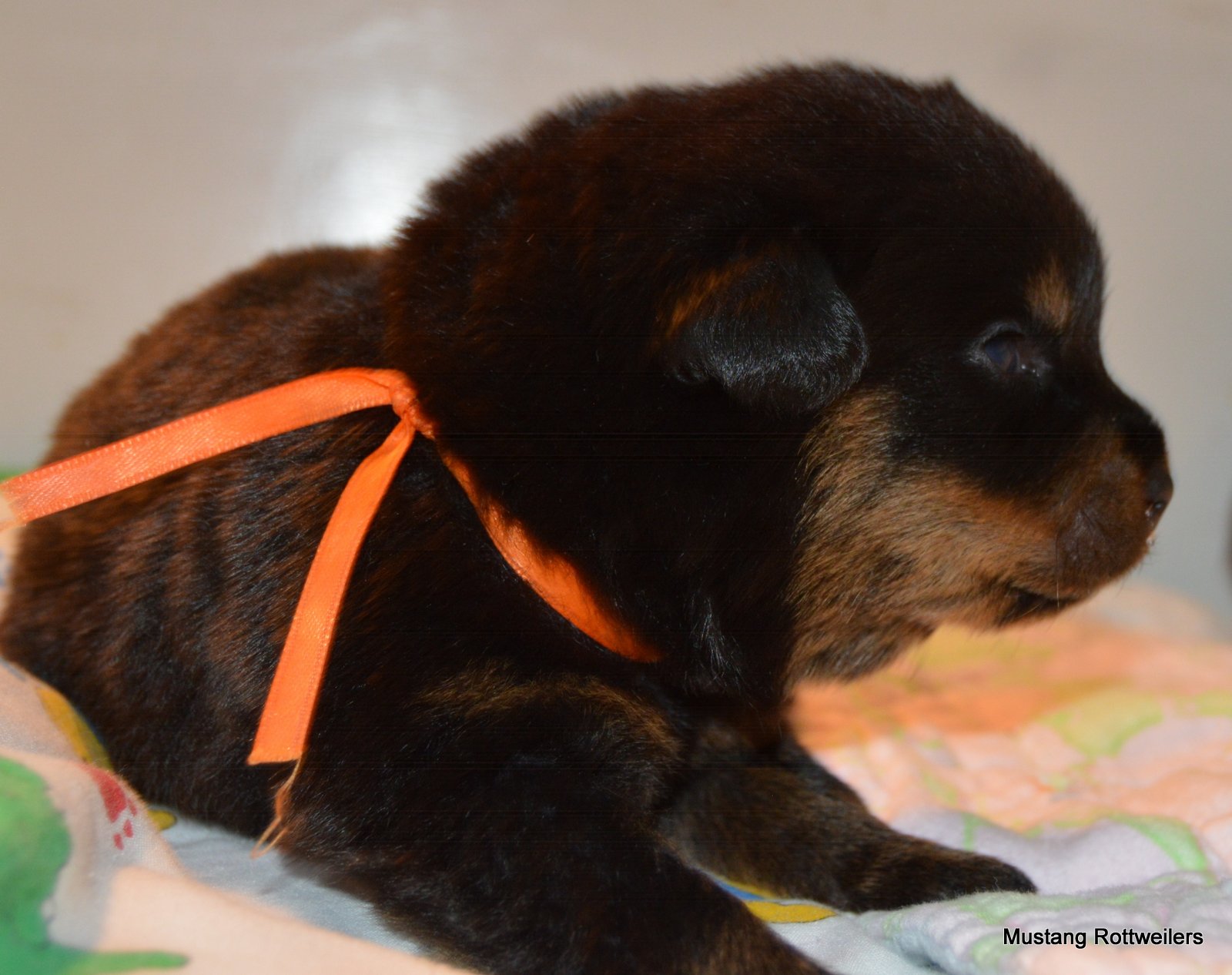 Here we are at 5 weeks old already!!!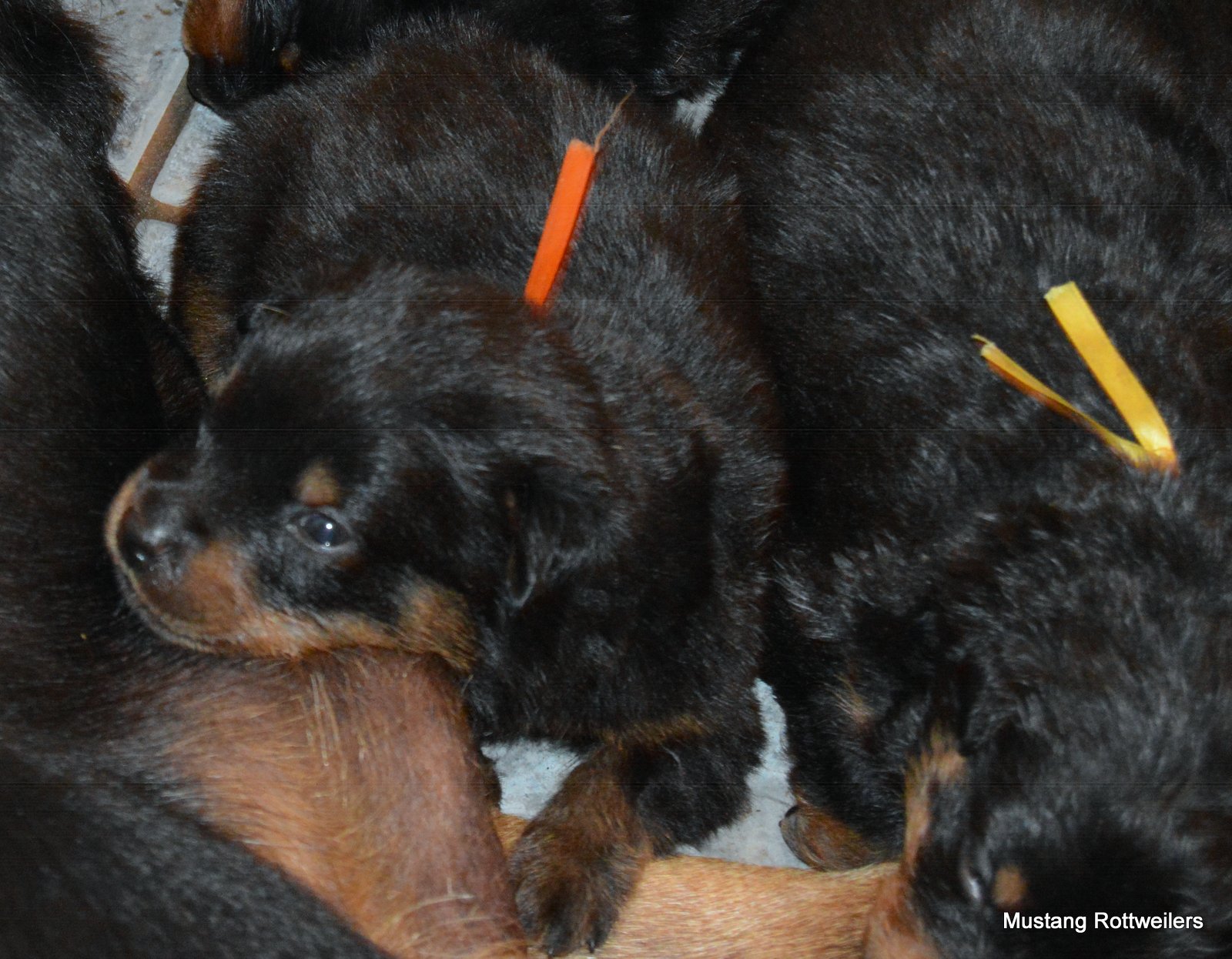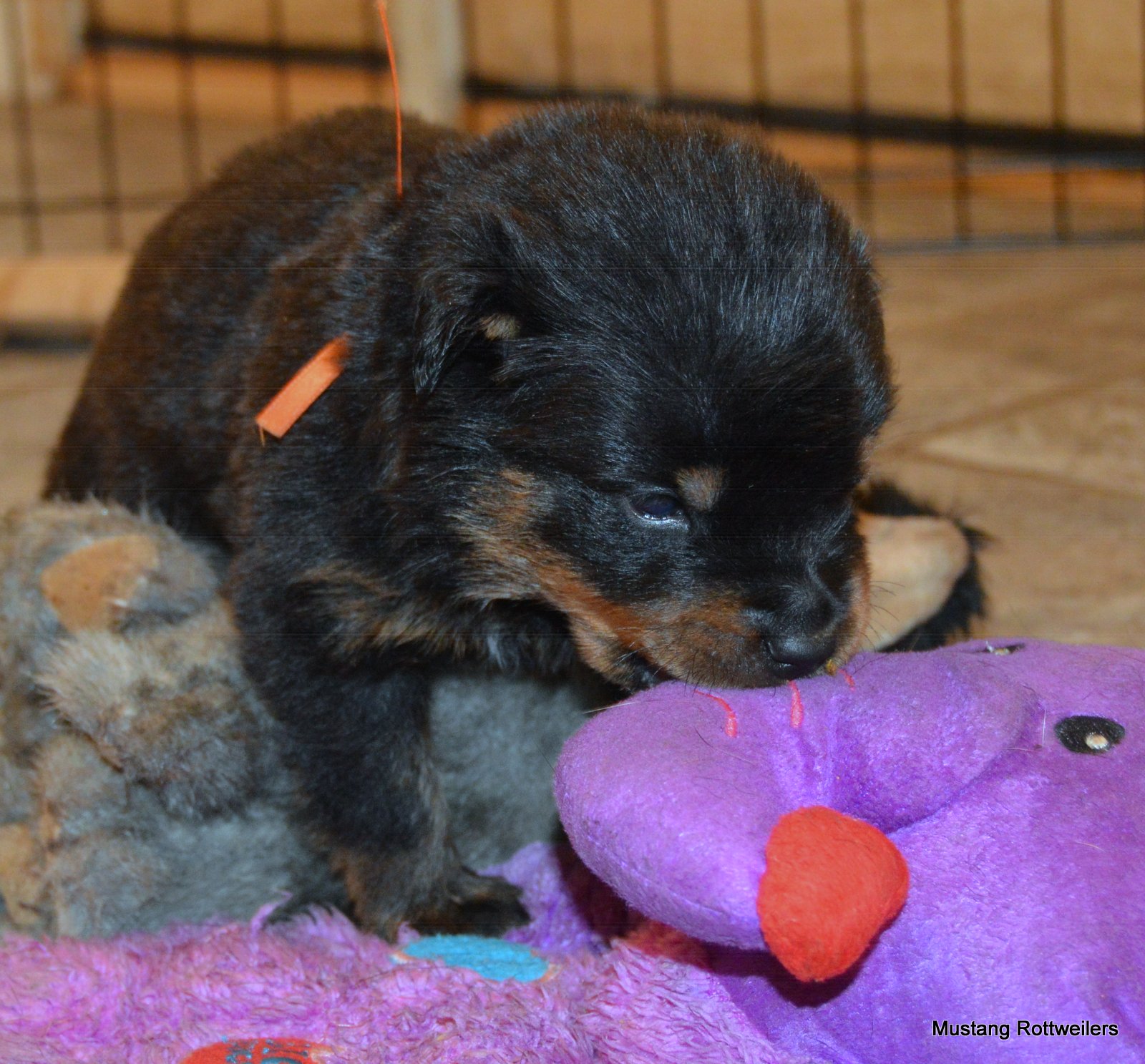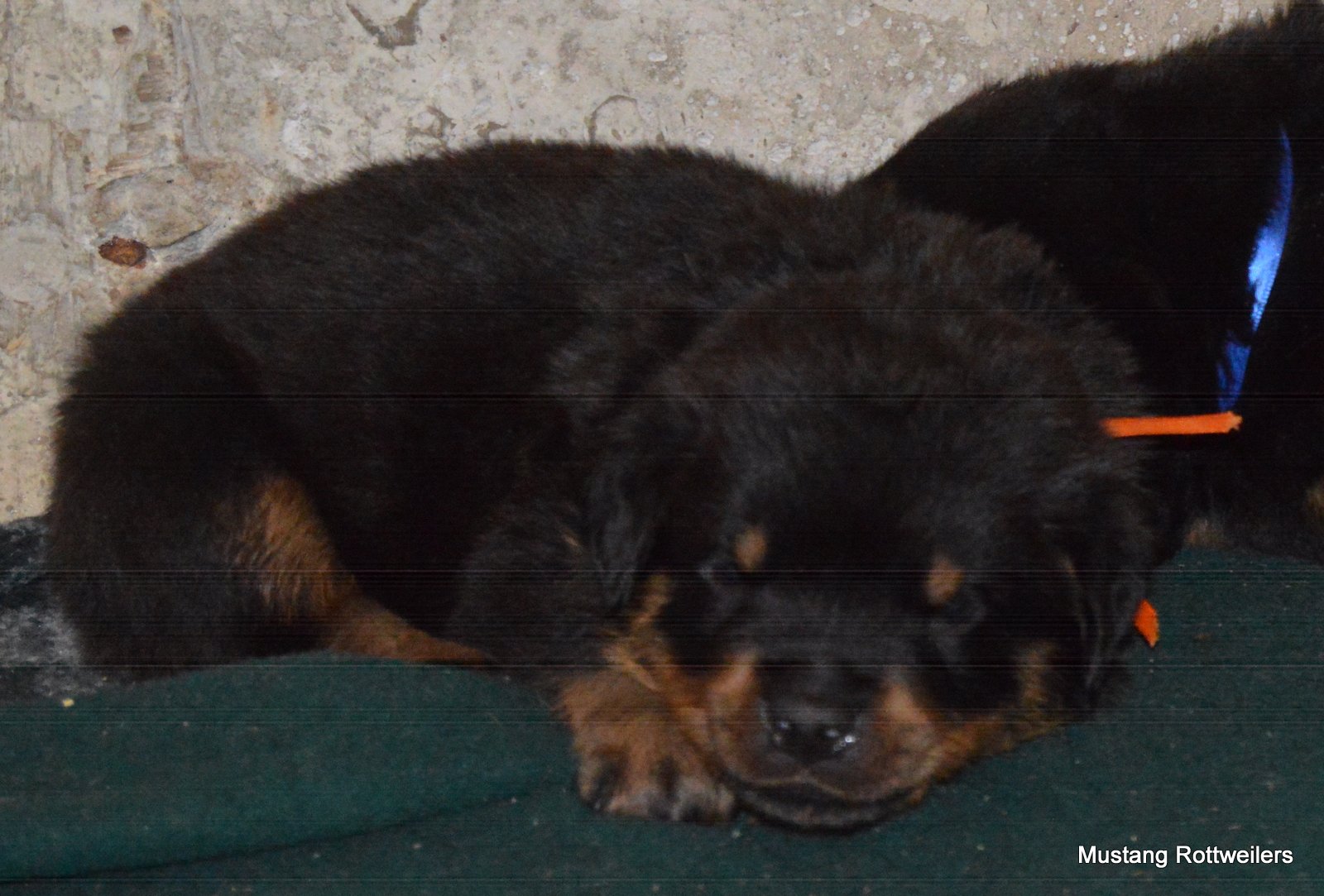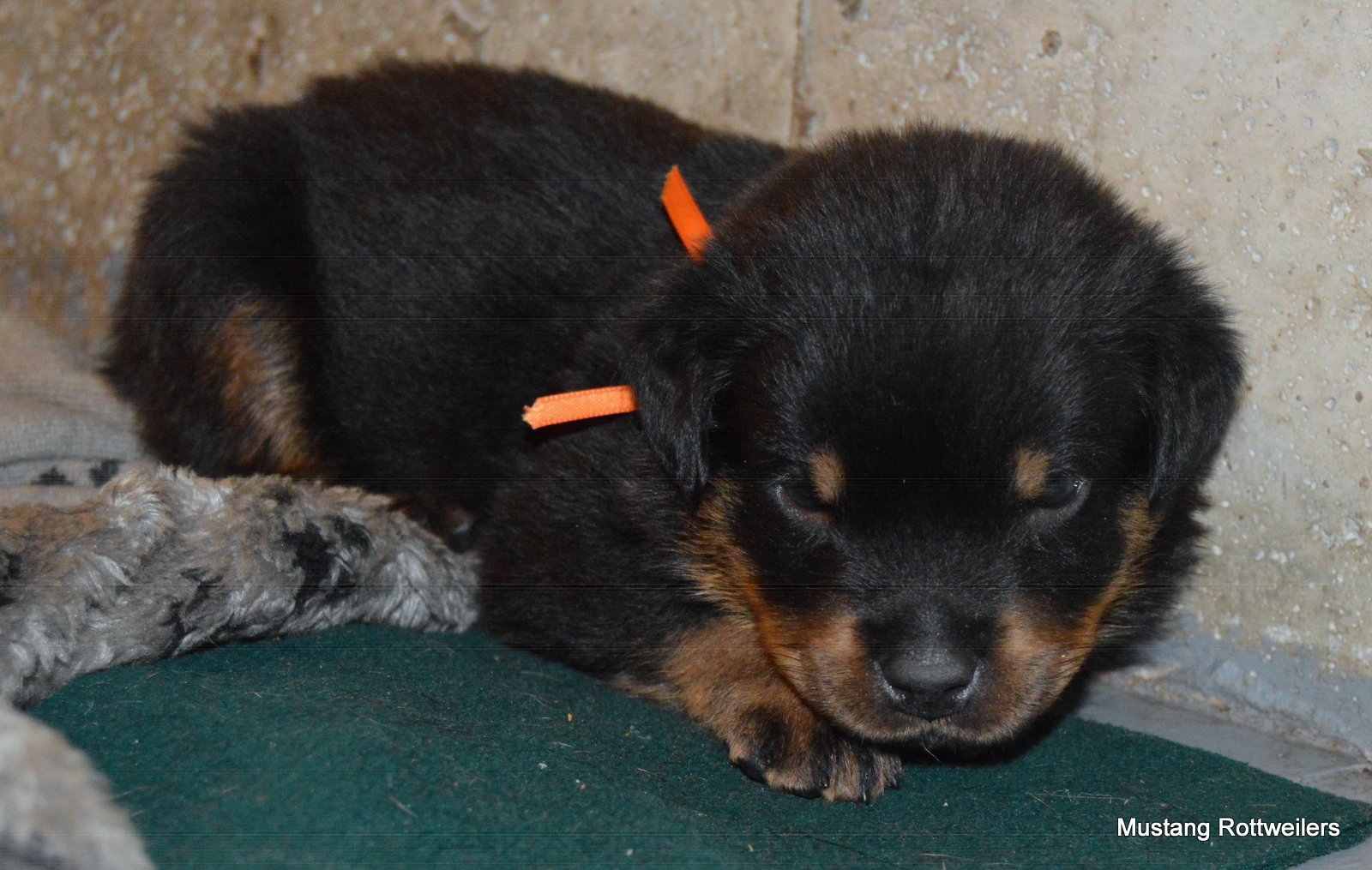 Bolt is 6 weeks old now, and the trouble is starting......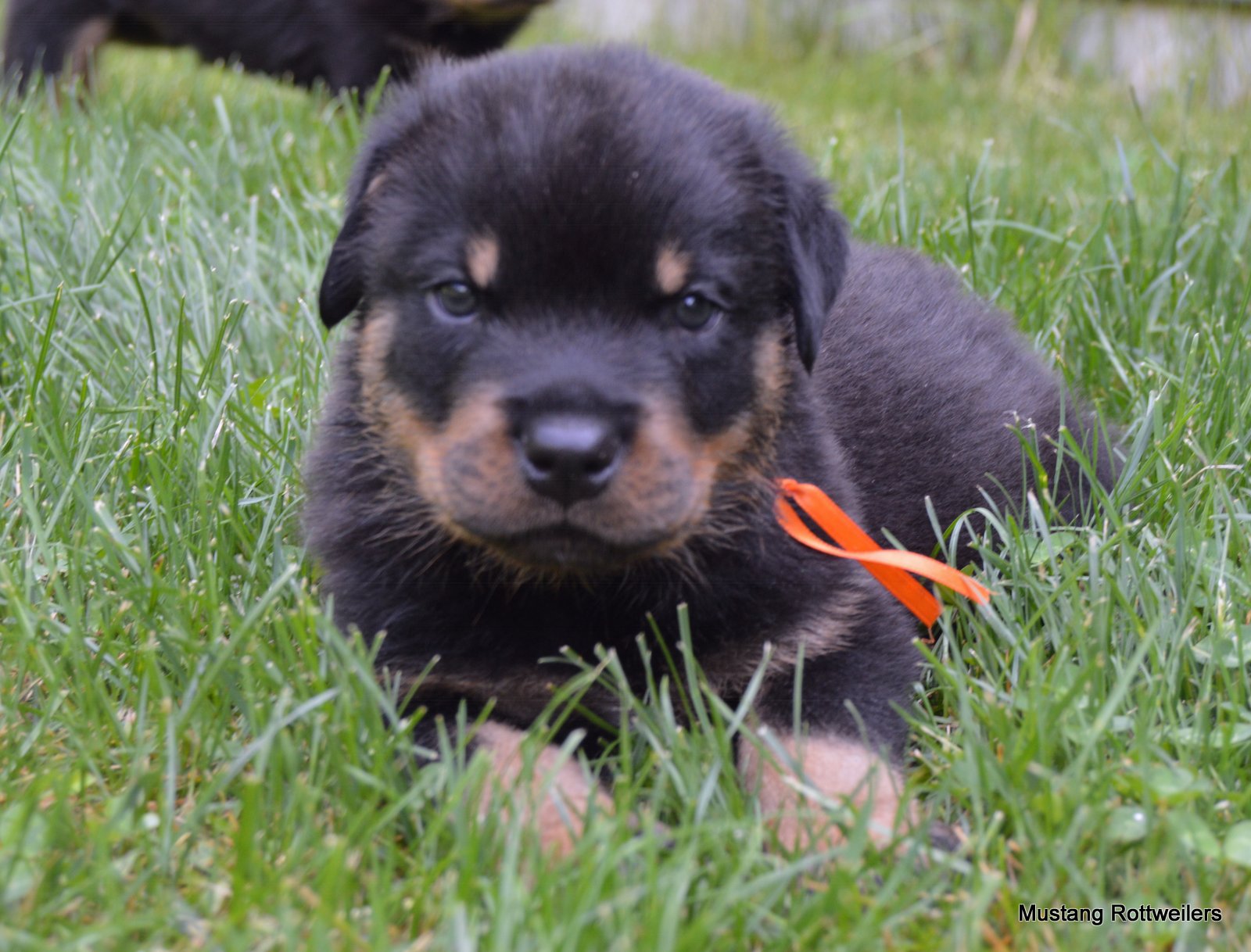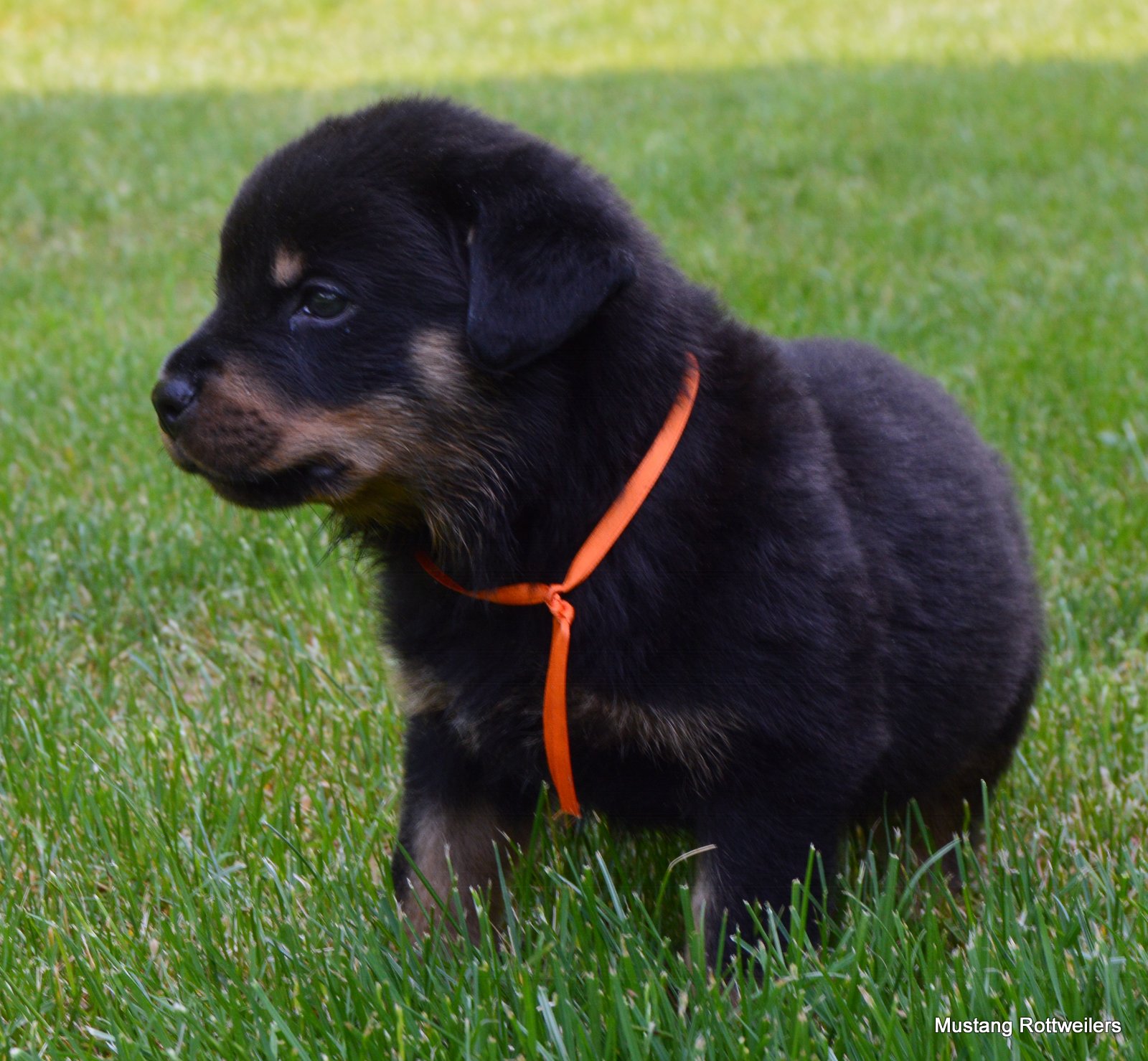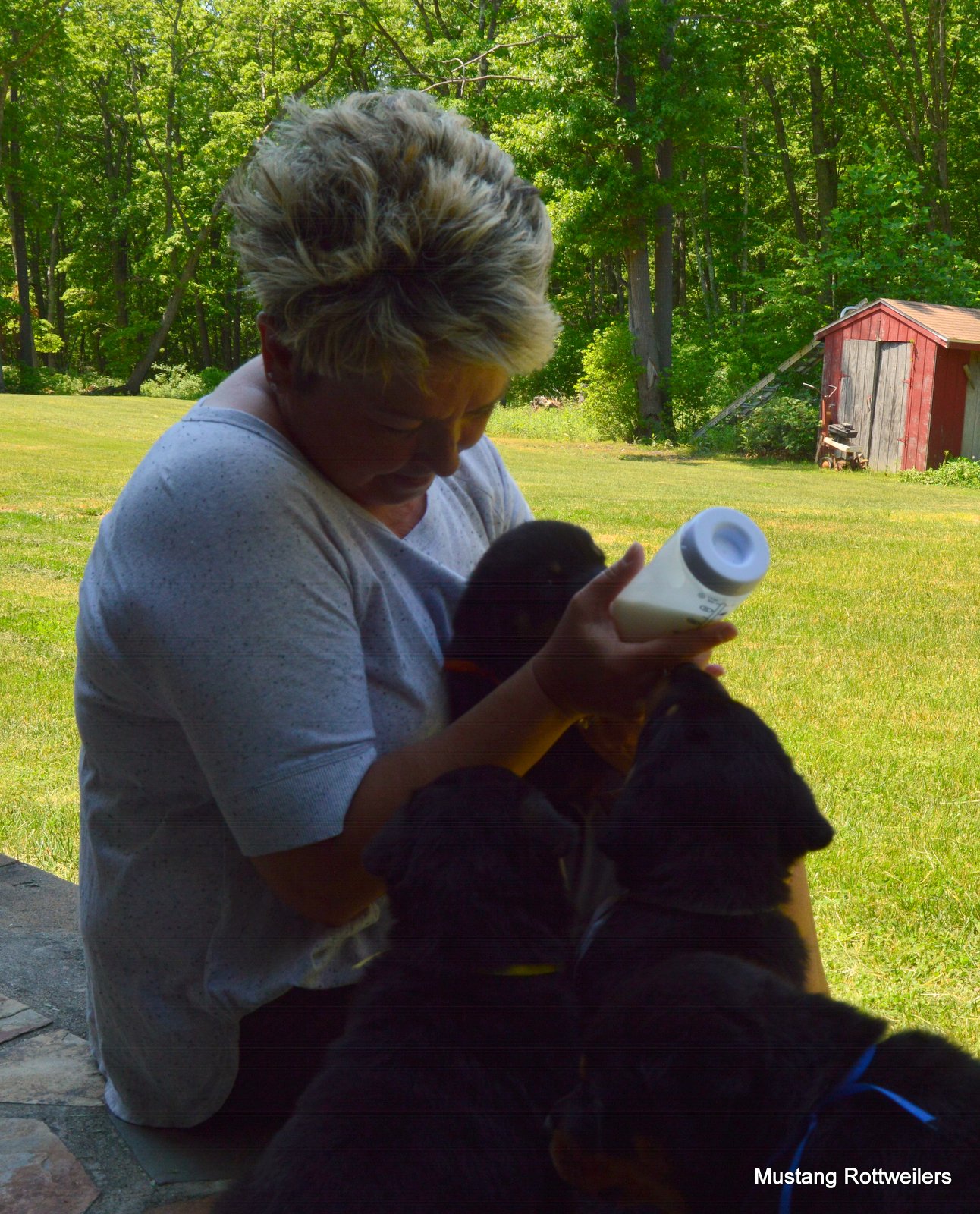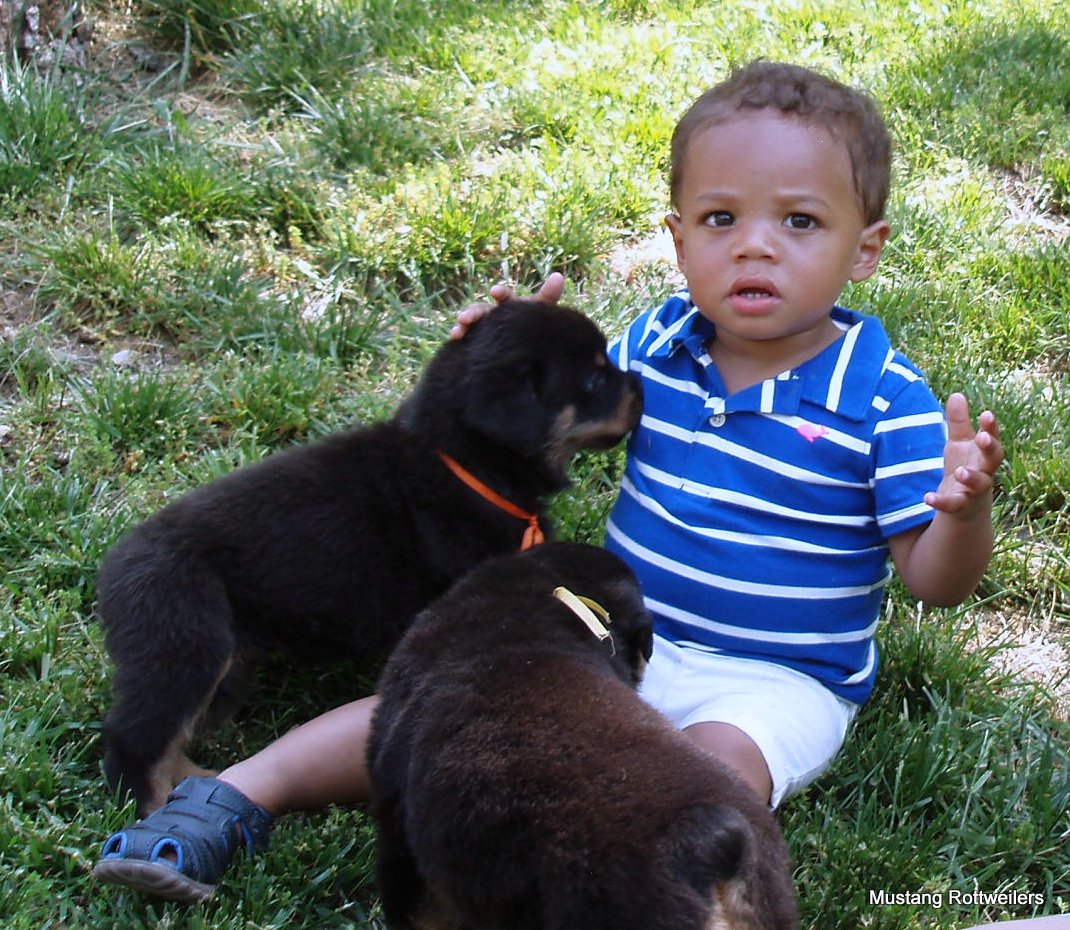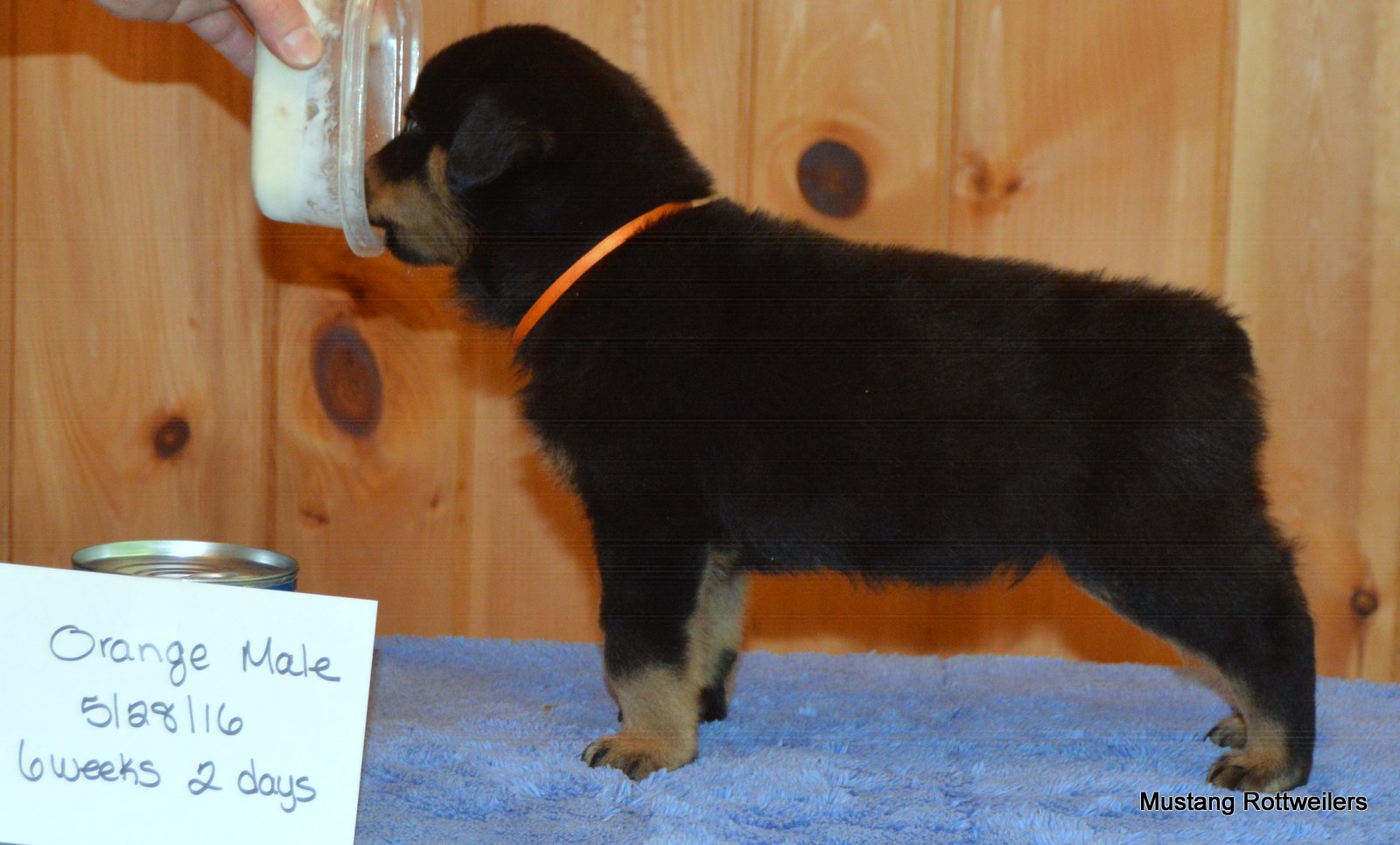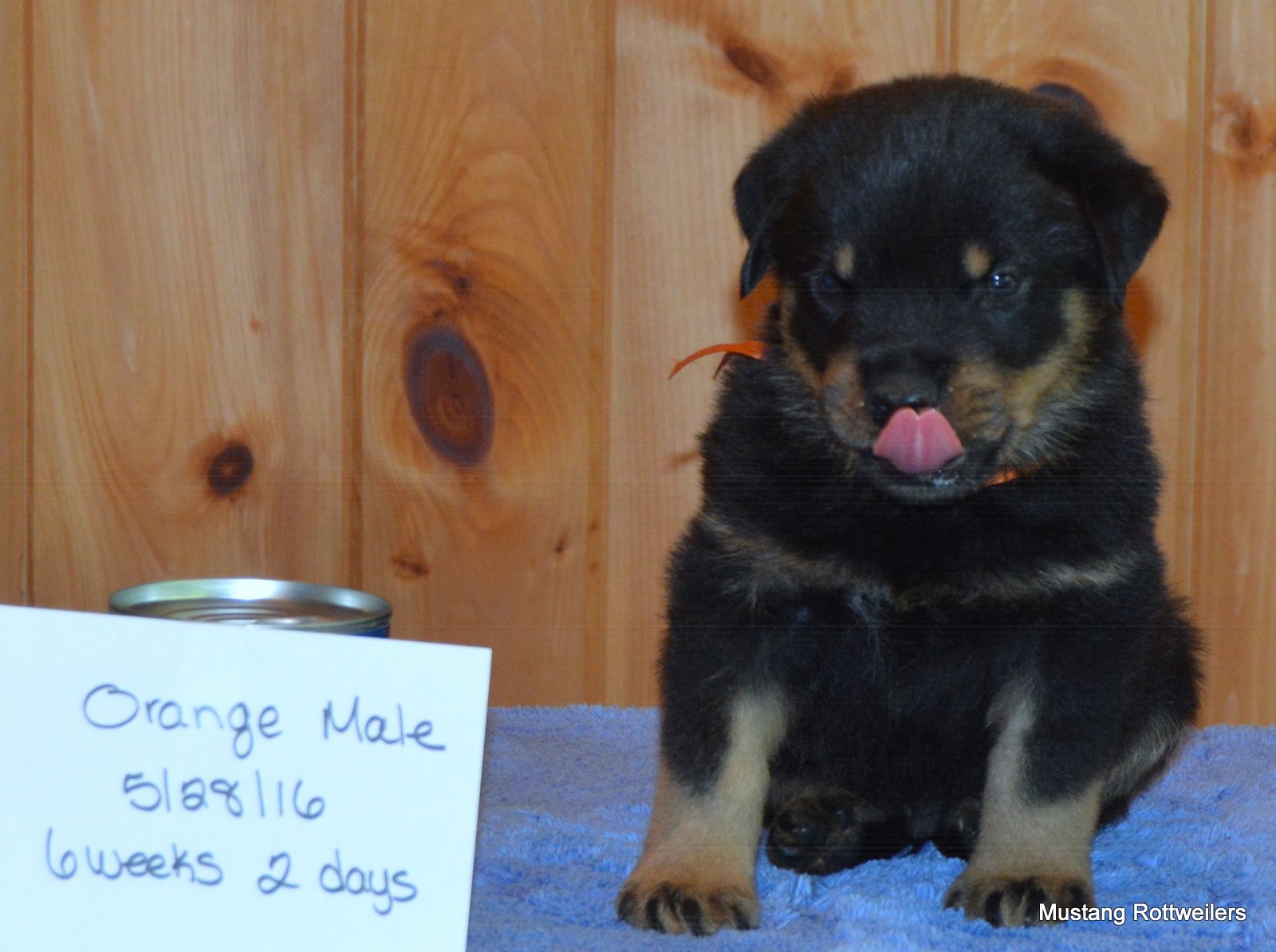 Bolt and his littermates are now 7 weeks old.....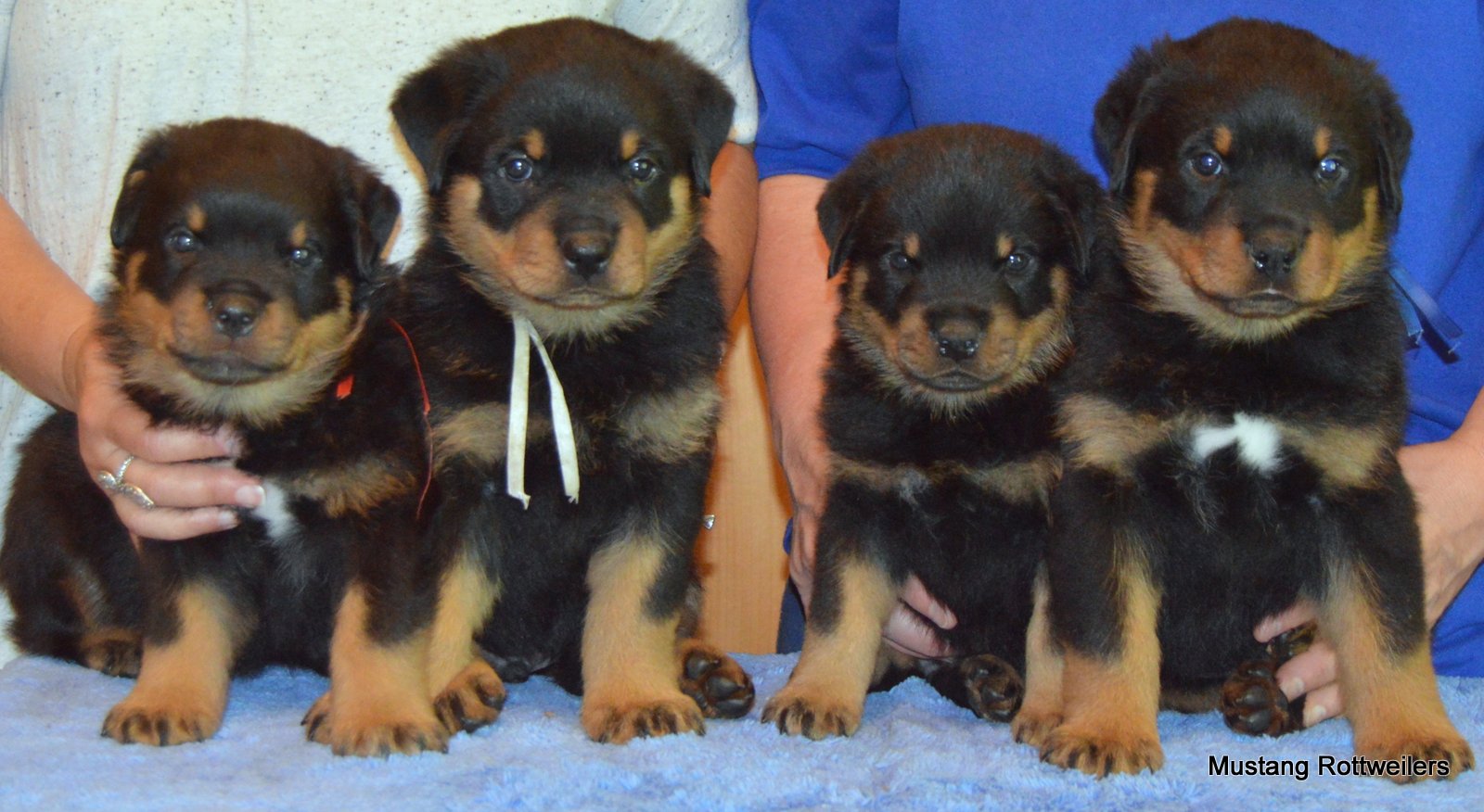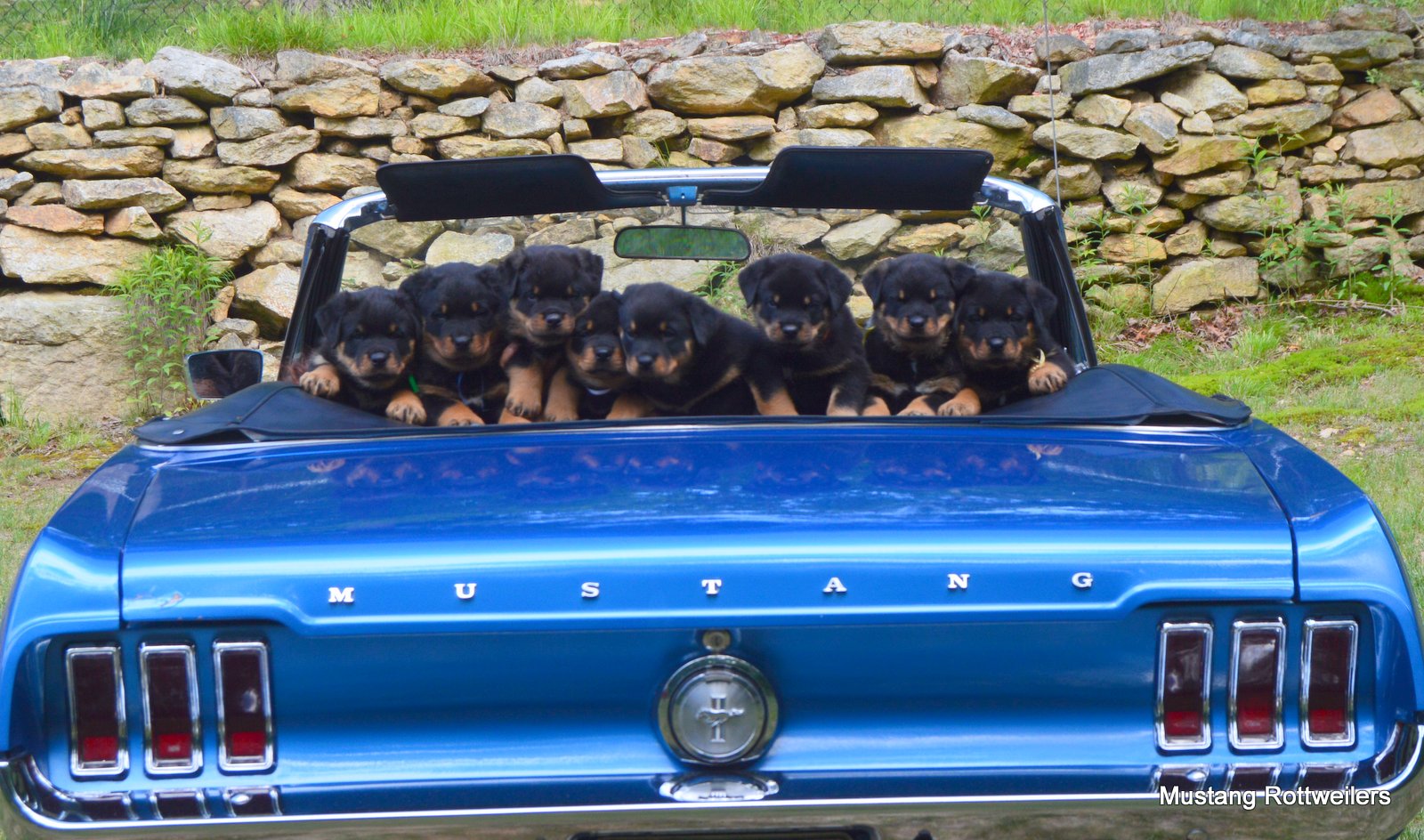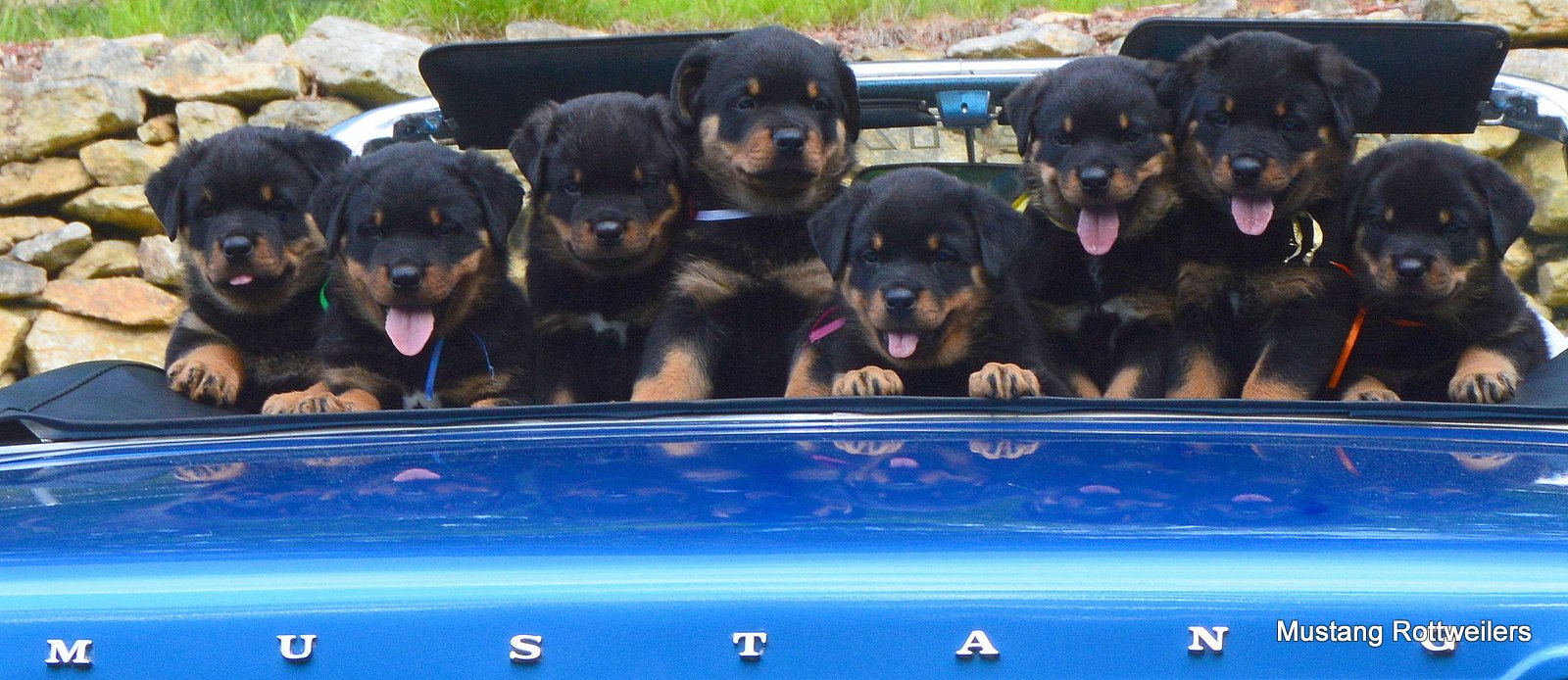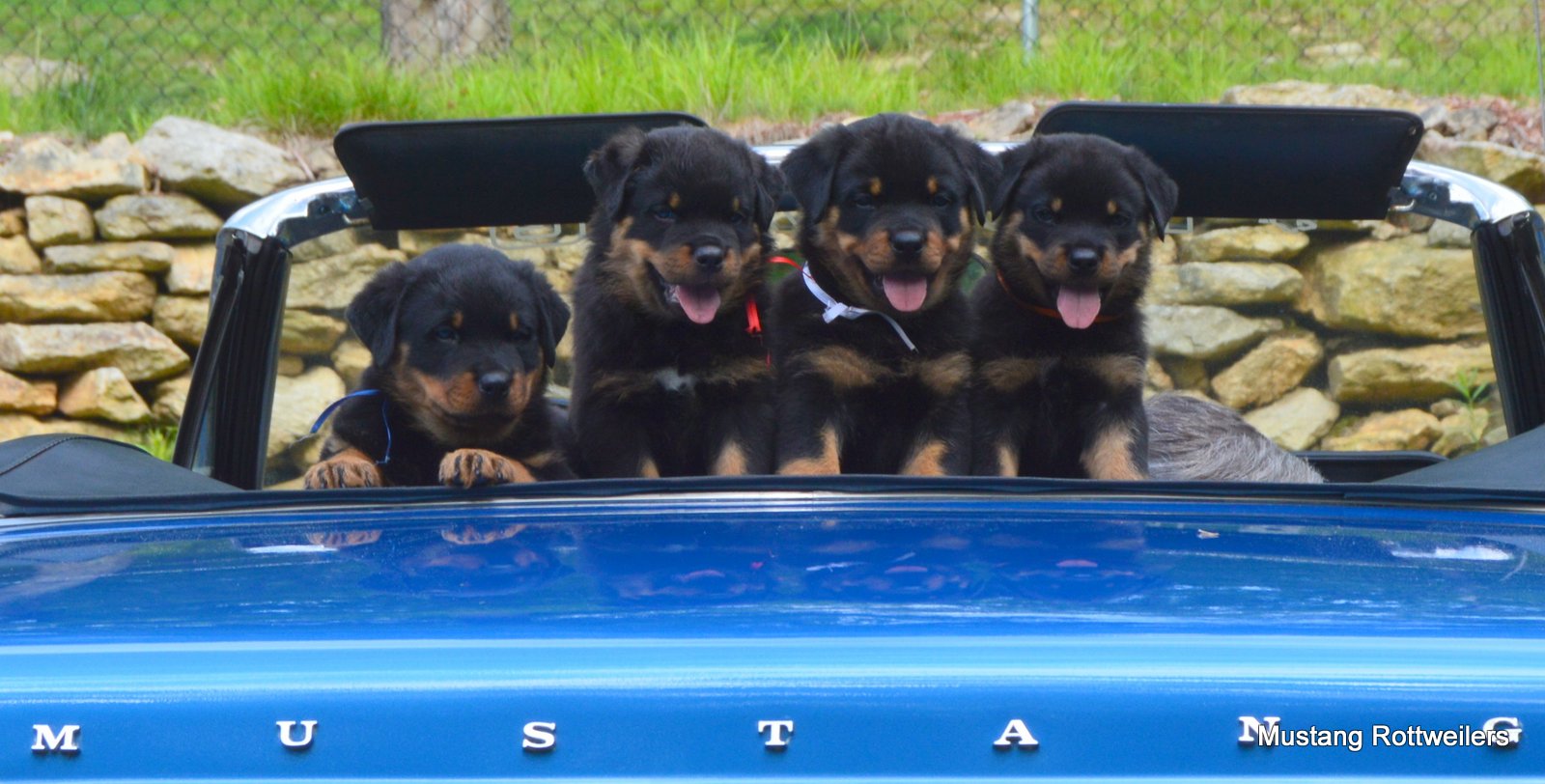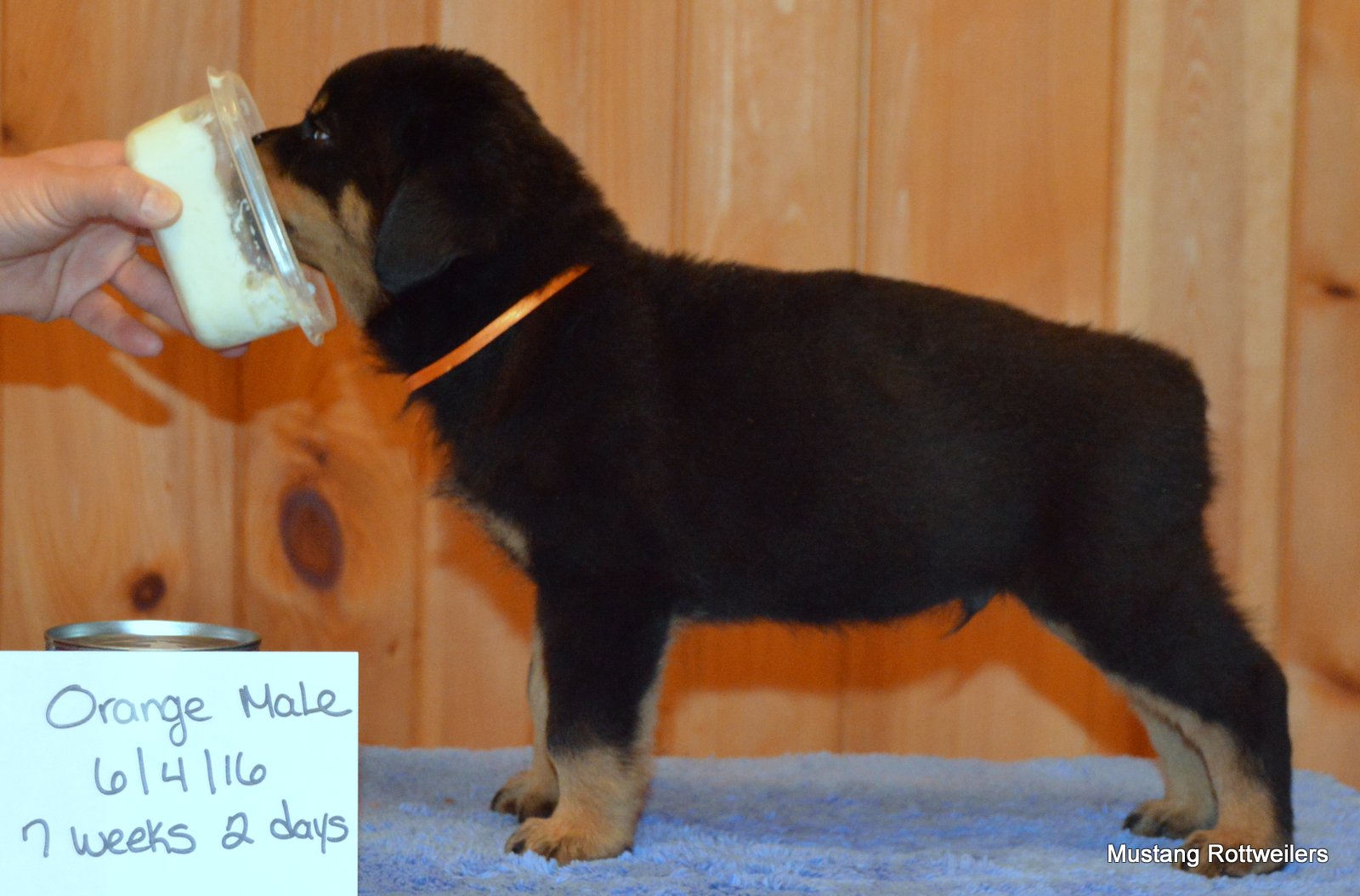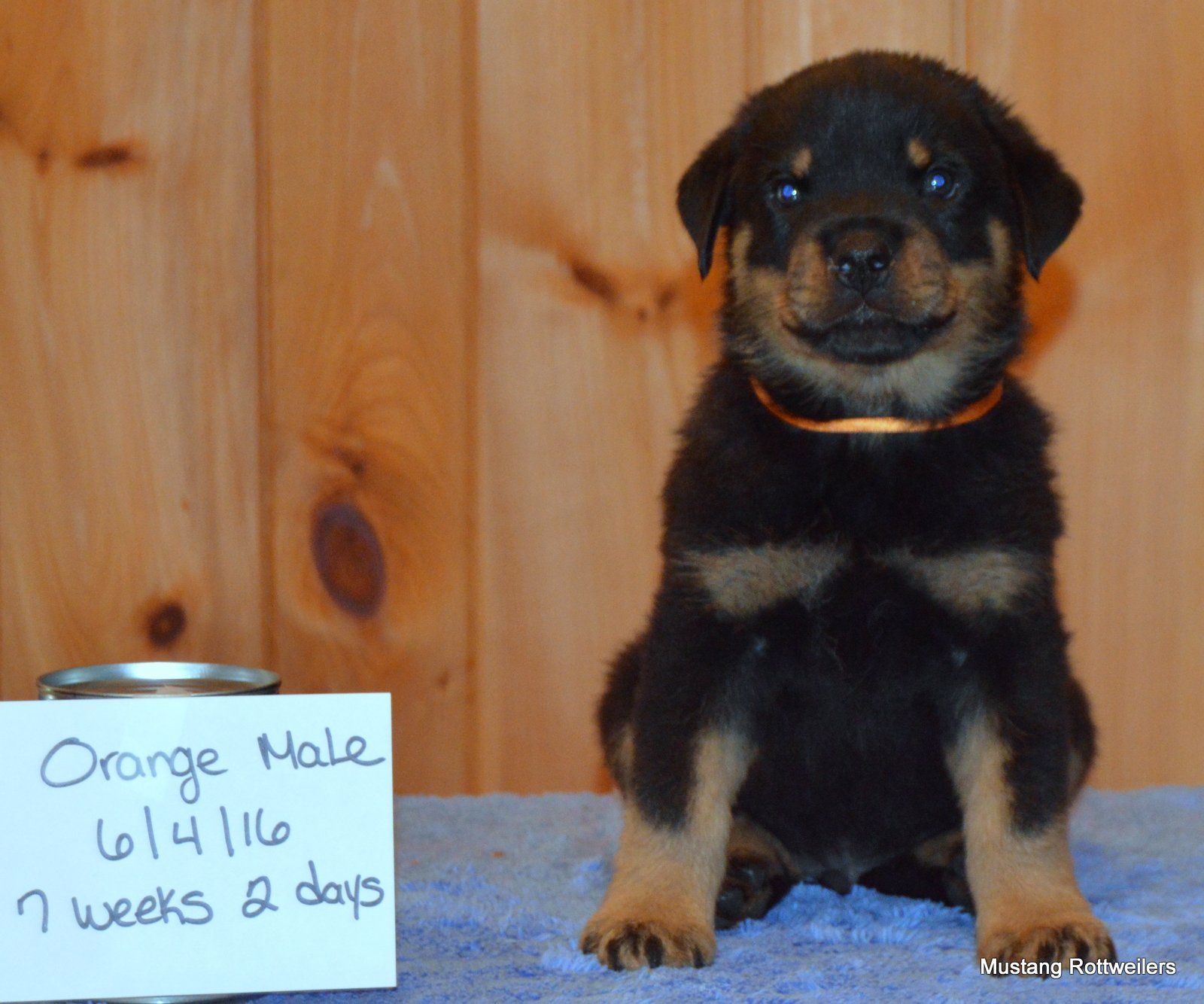 We kept Green girl, now Disney and Gold Girl, now Legacy..... and opted to hold onto Bolt until he could have his surgery and was completely healed.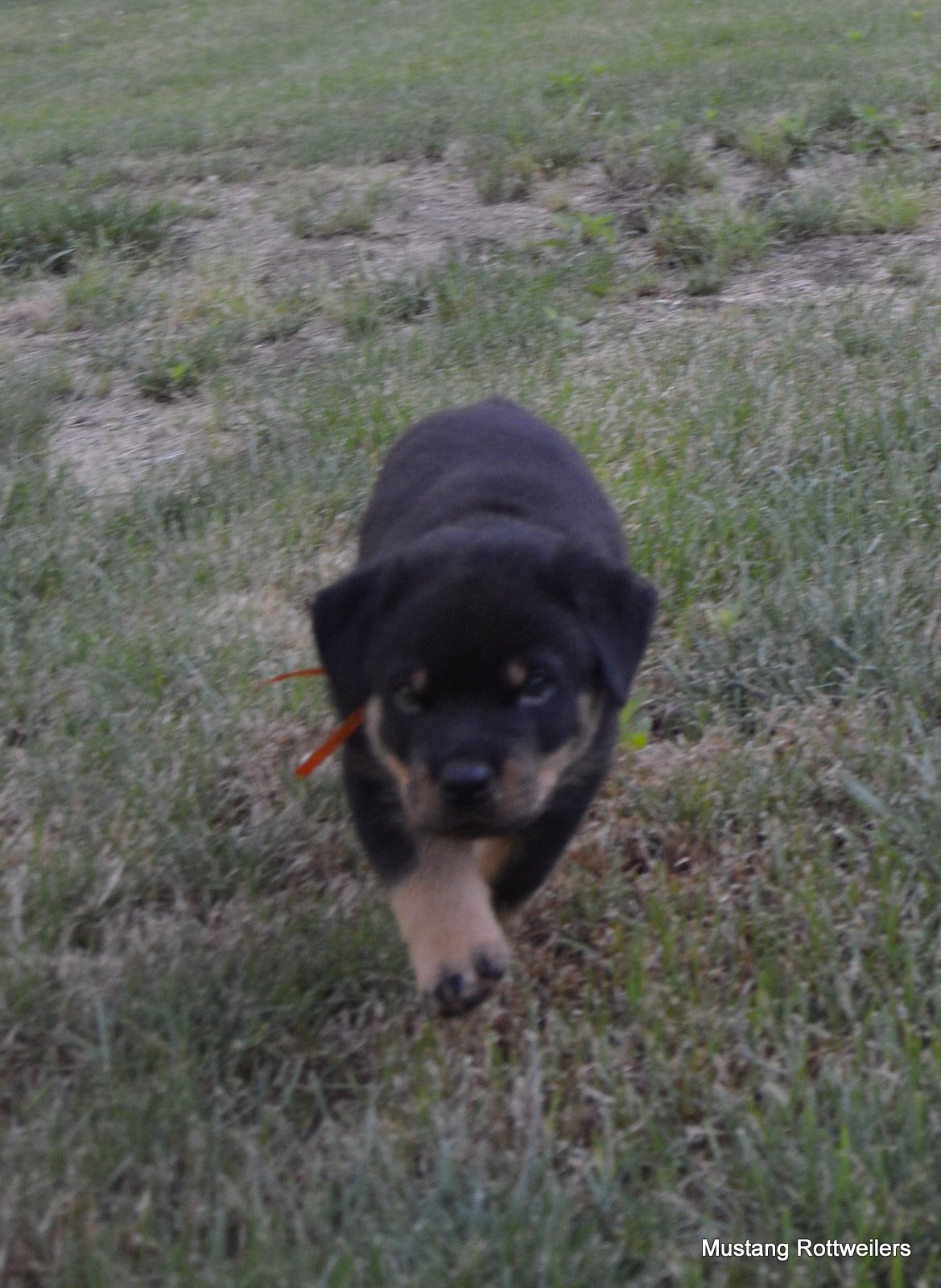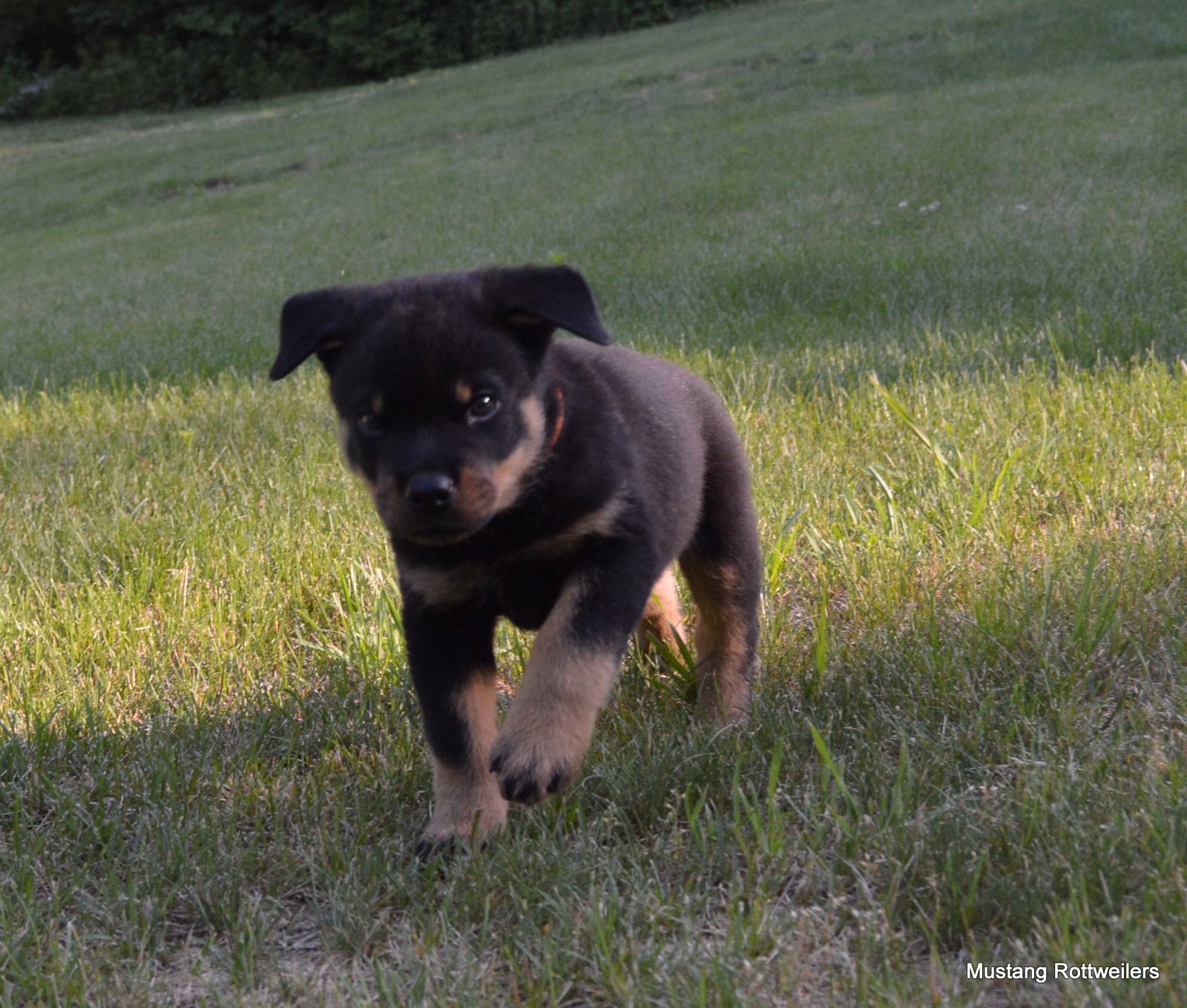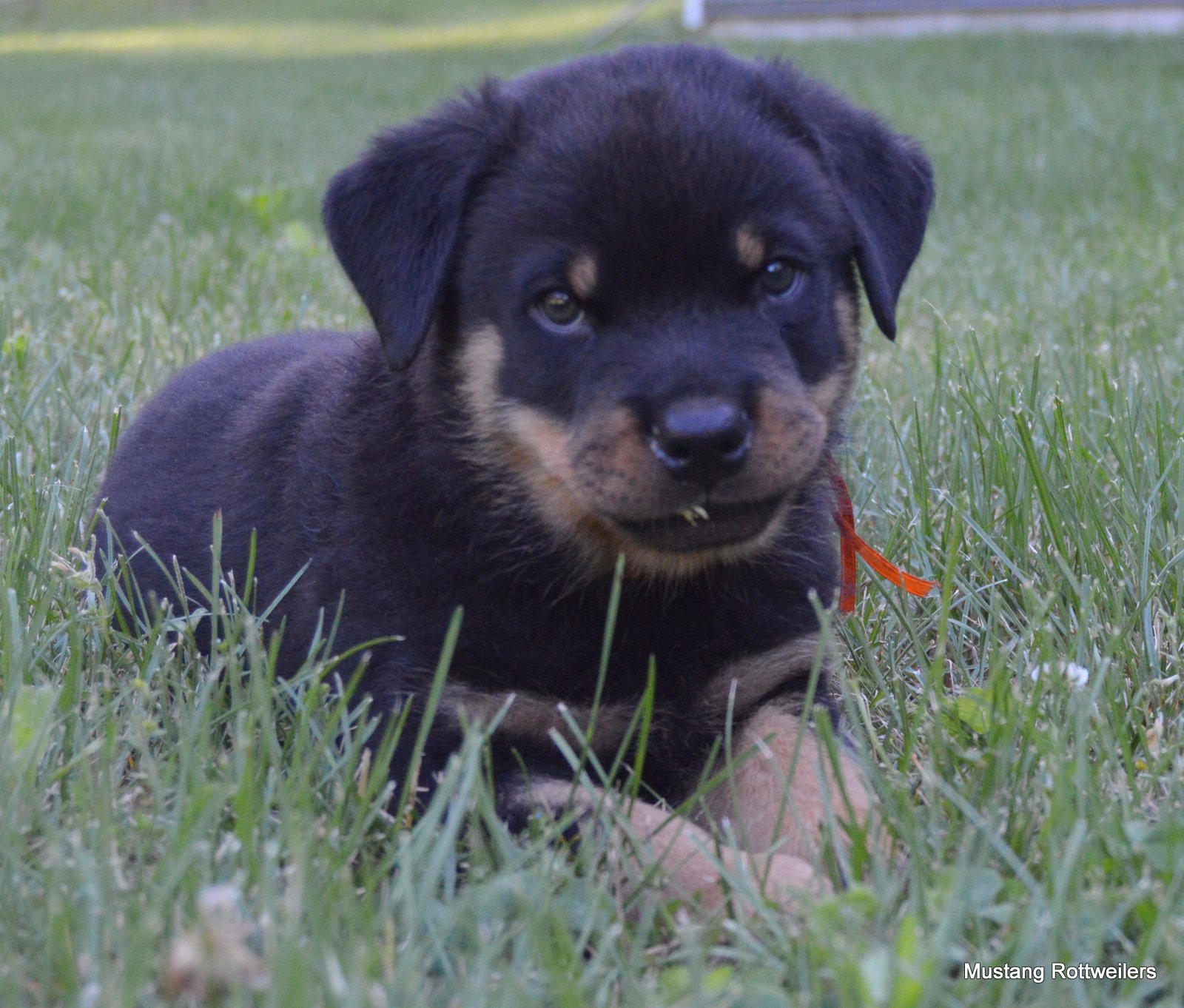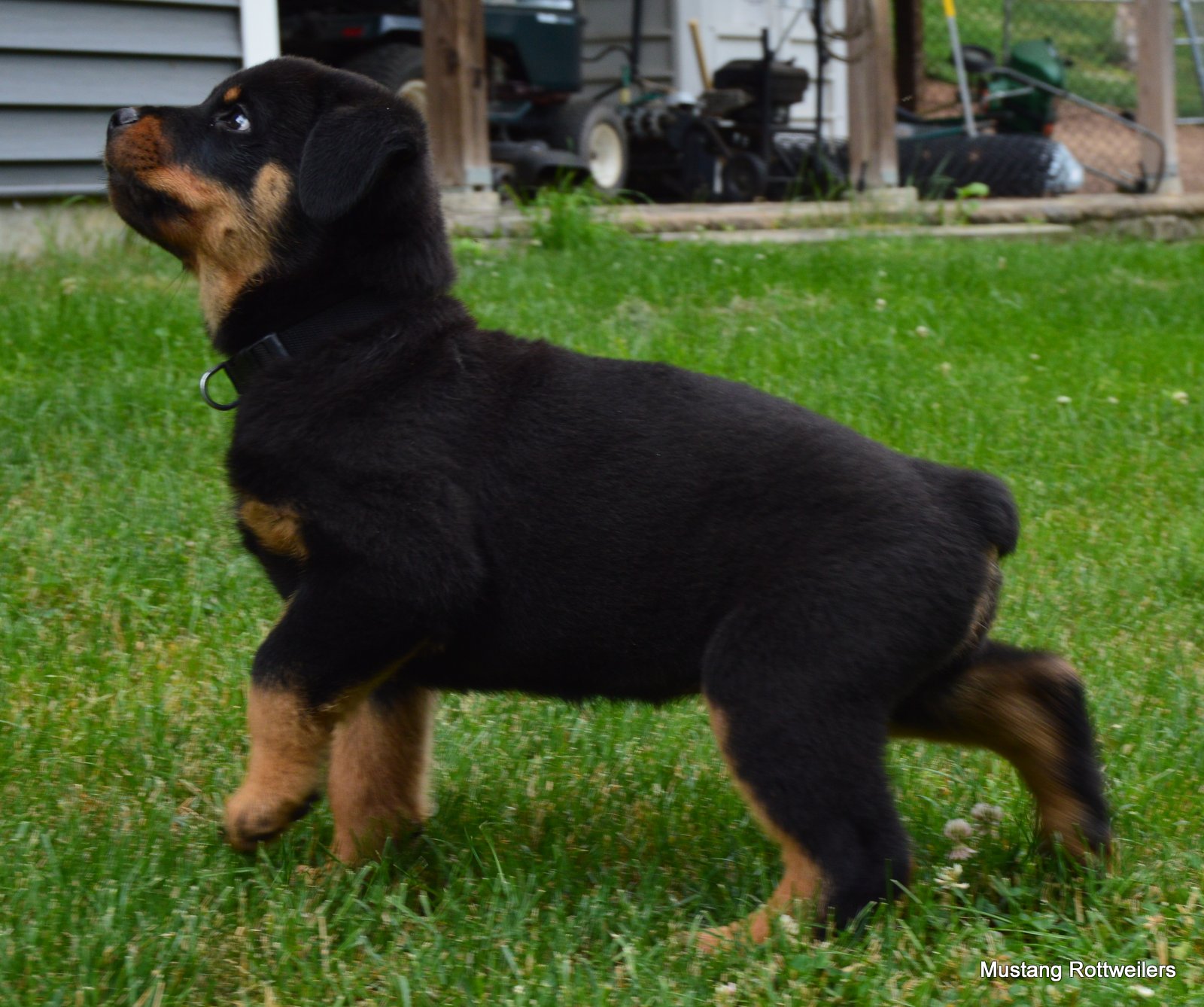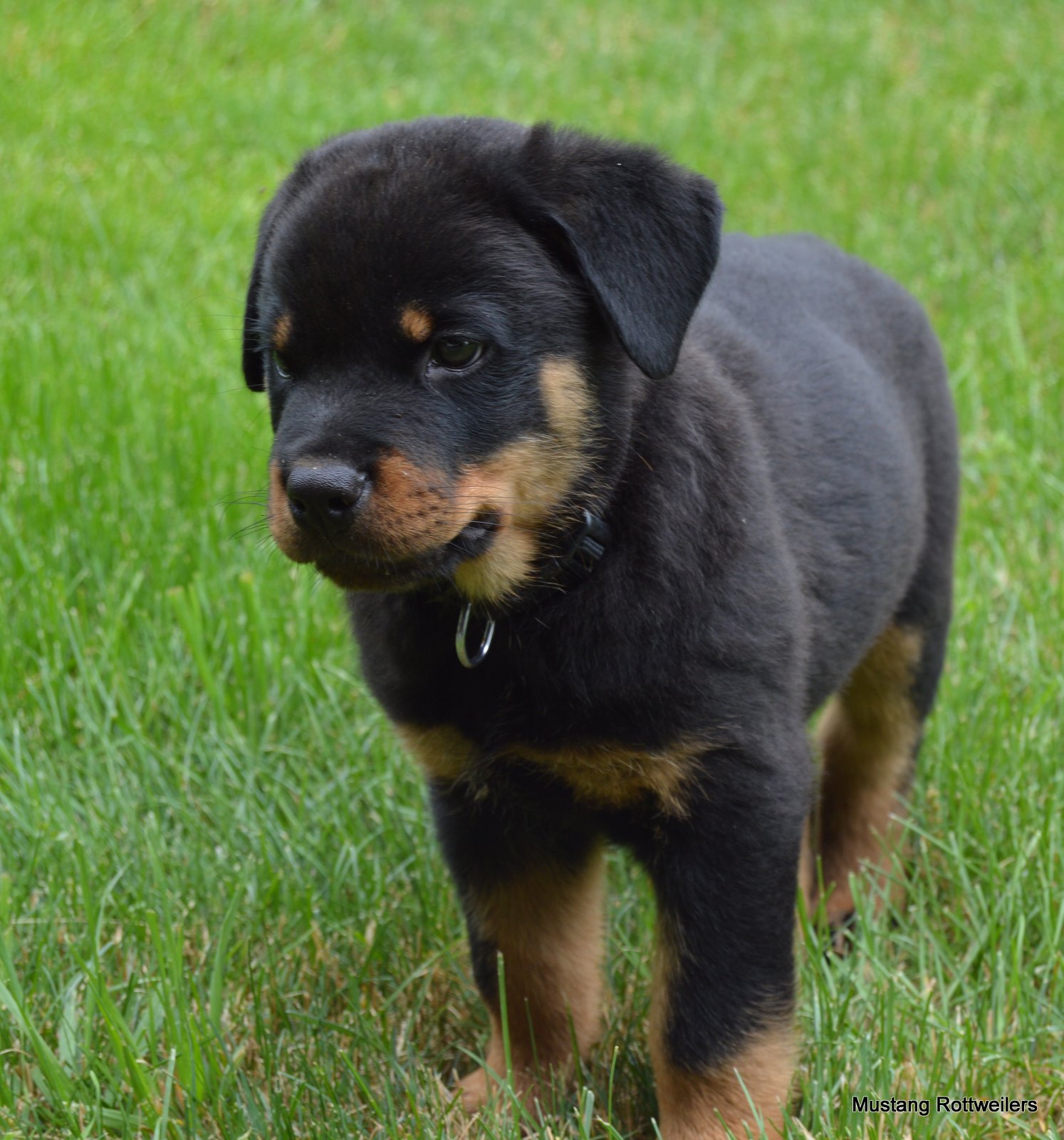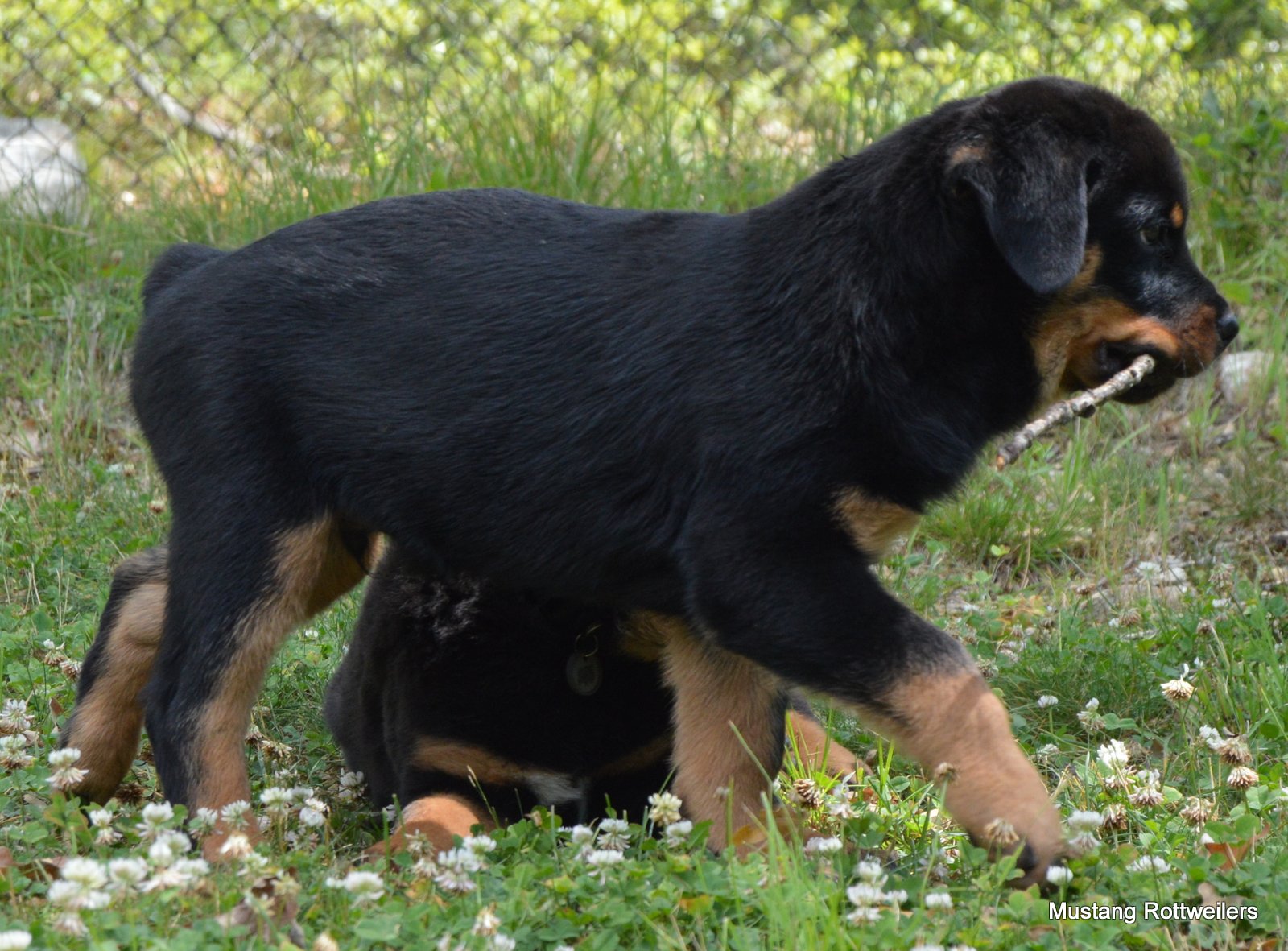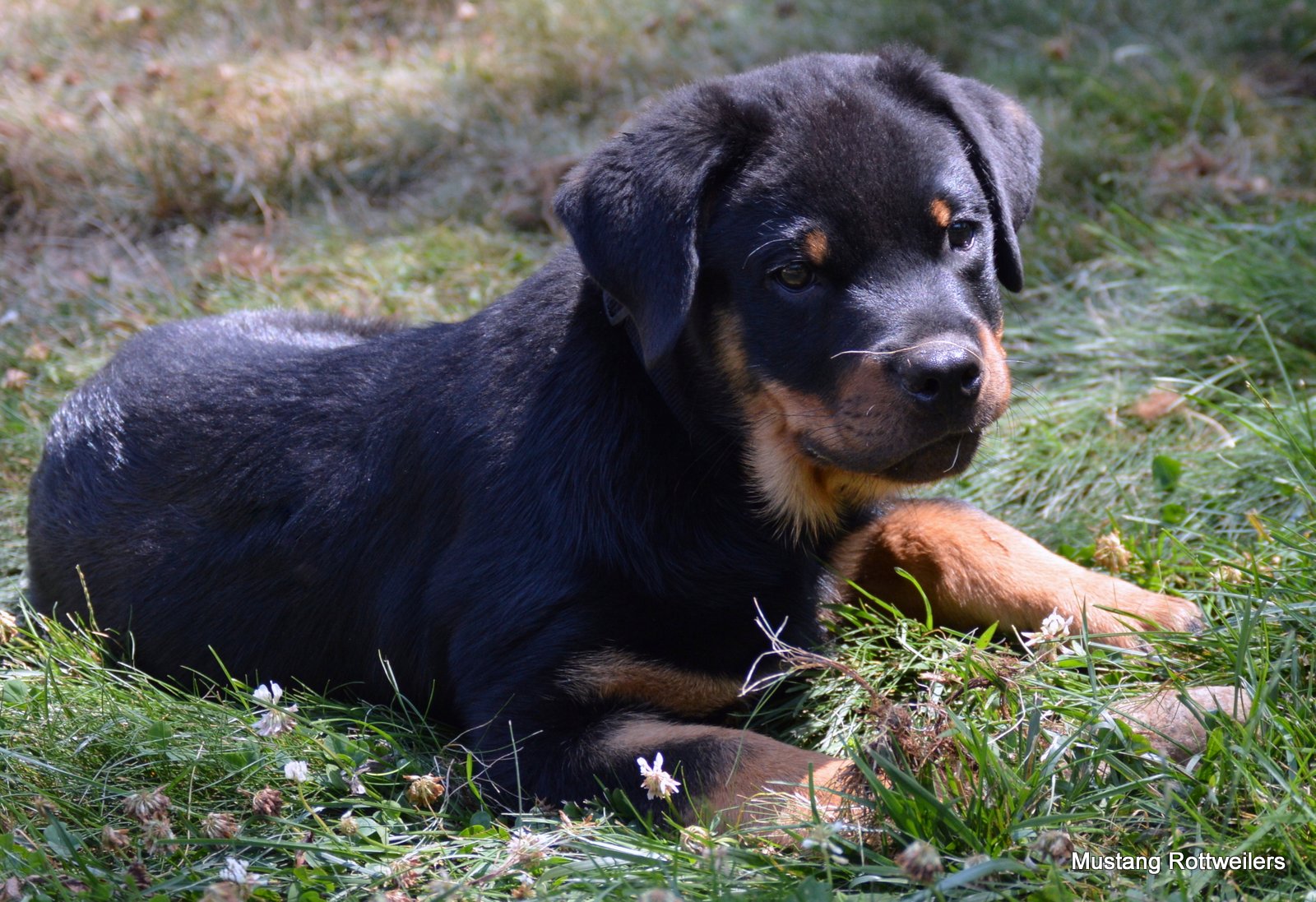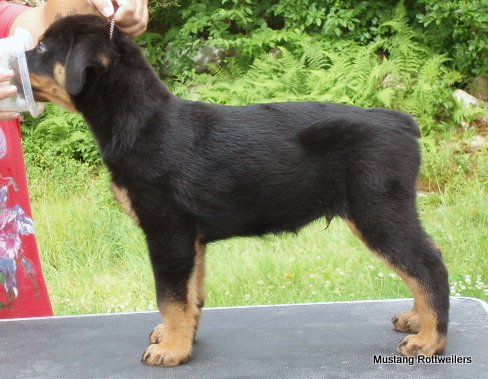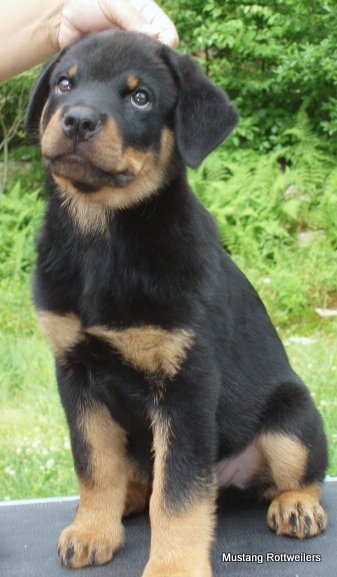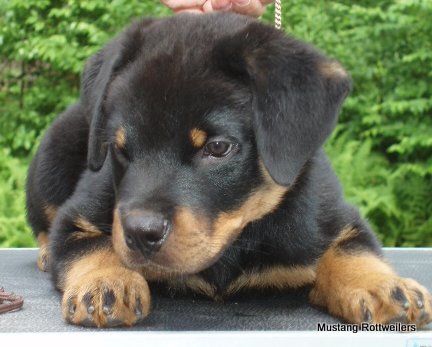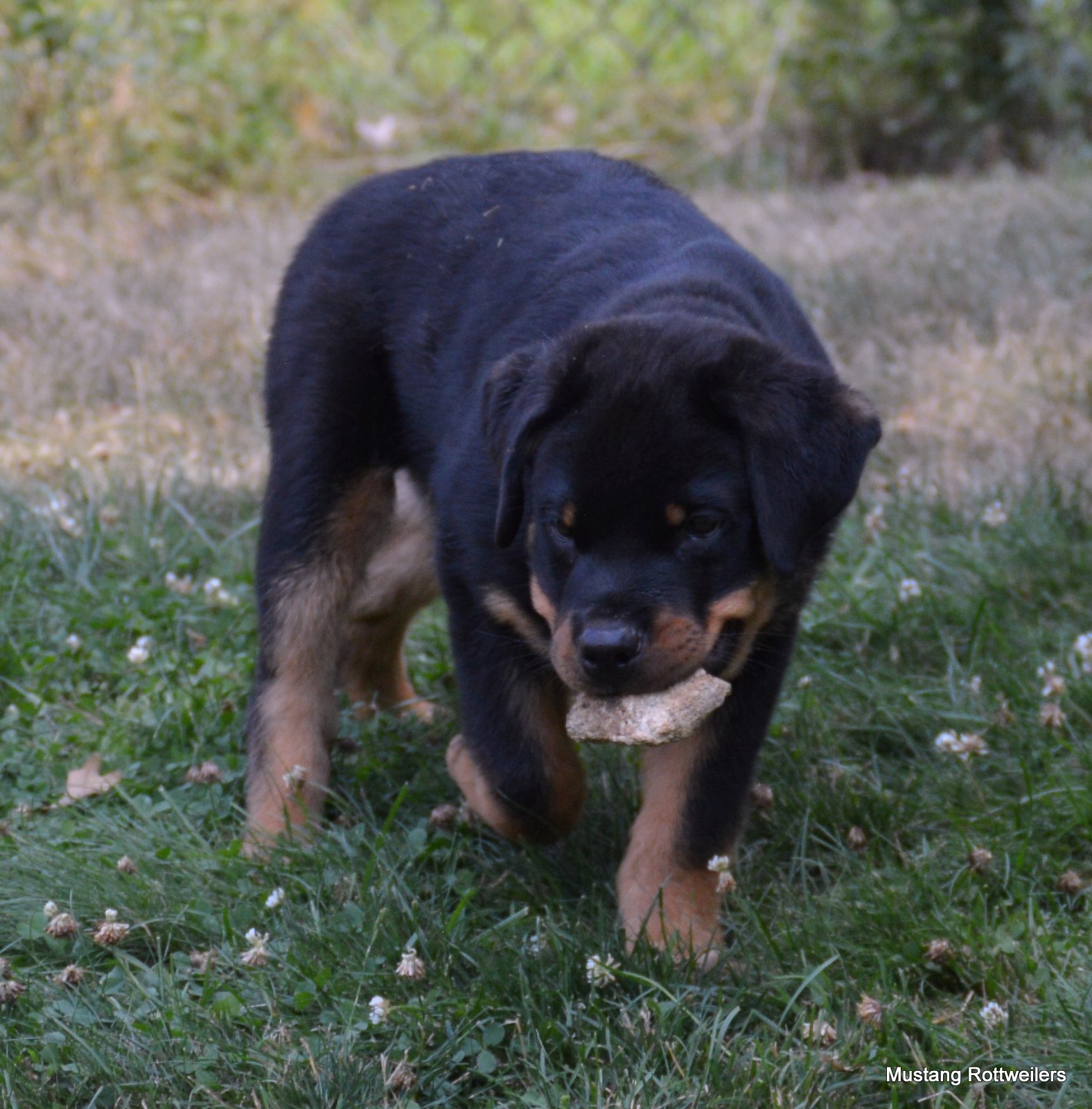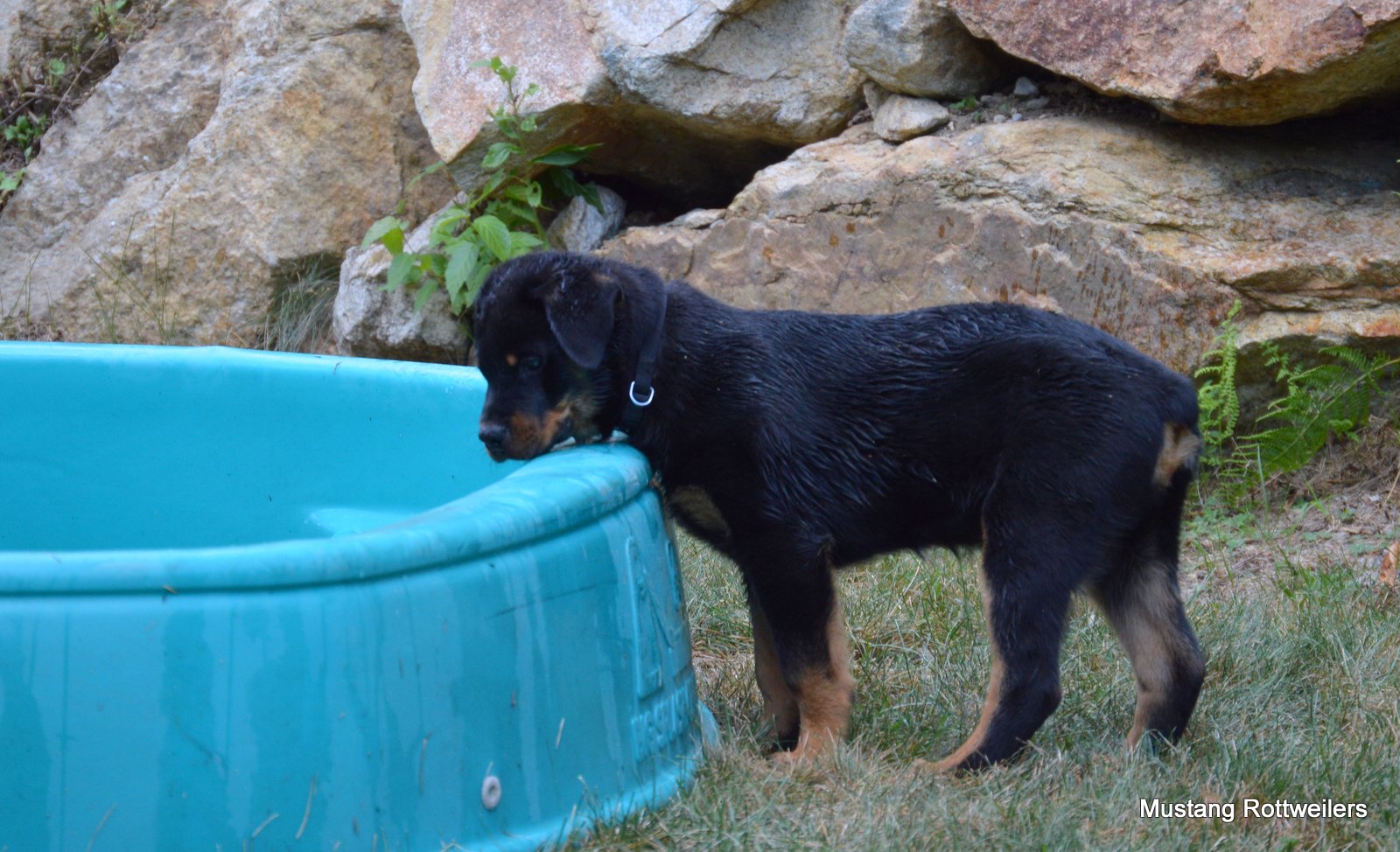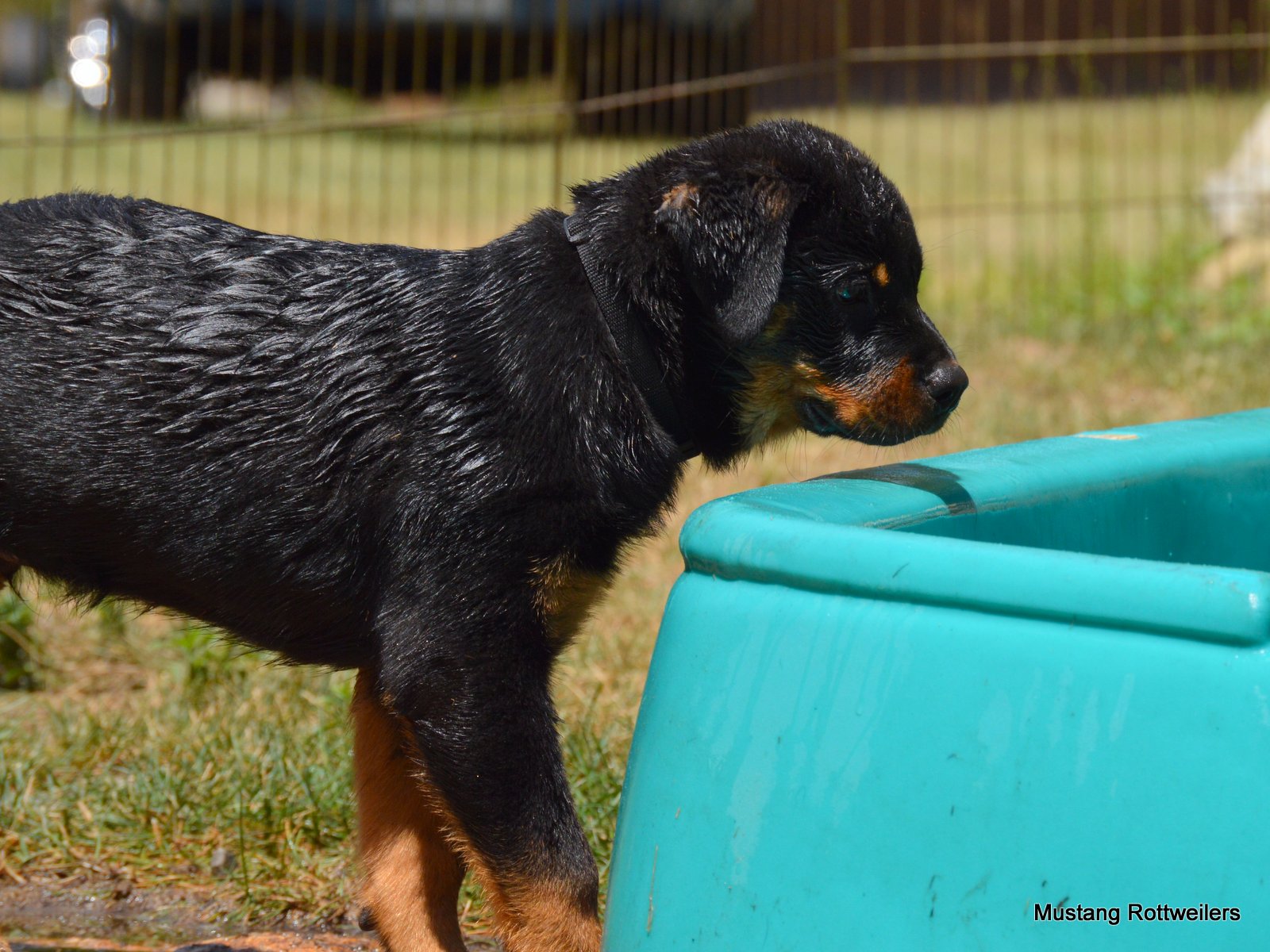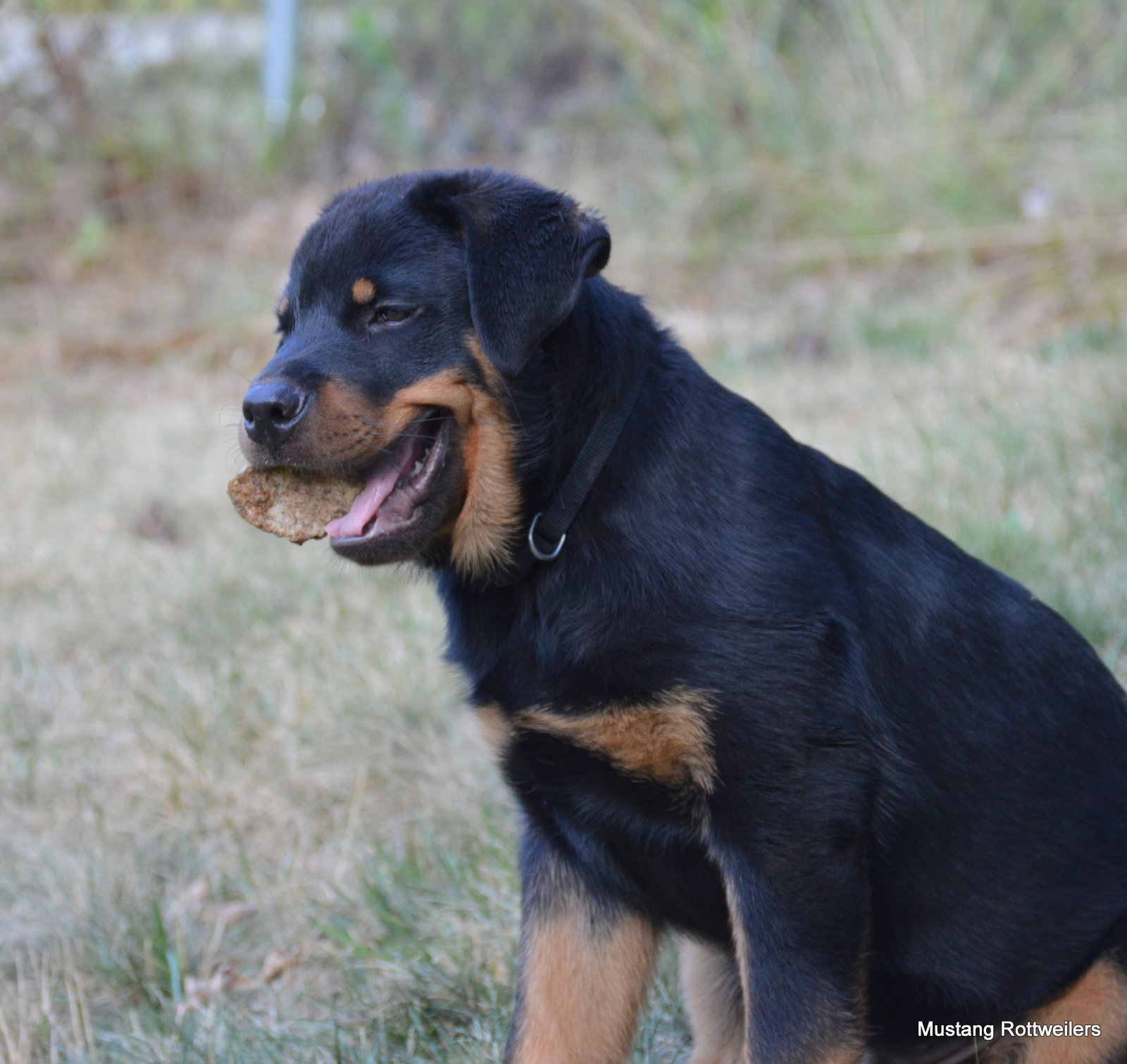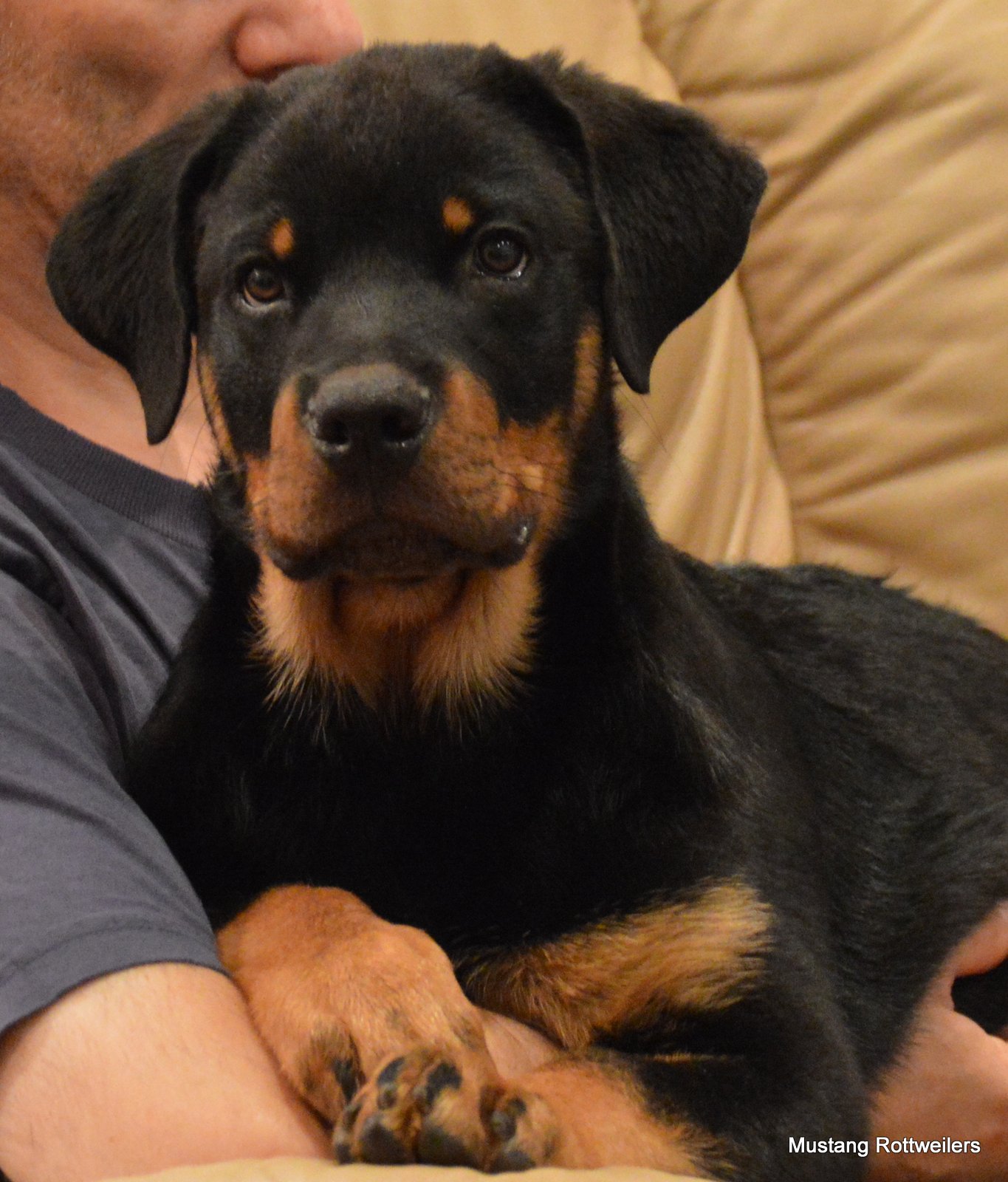 When Bolt was 16 weeks old, we scheduled his surgery to correct his Cleft Palate.... Below are photos of his Palate at 2 weeks old, 16 weeks old before surgery, After surgery and then 2 weeks Post Surgery. His healing has totally amazed us. He is now a completely normal Dog......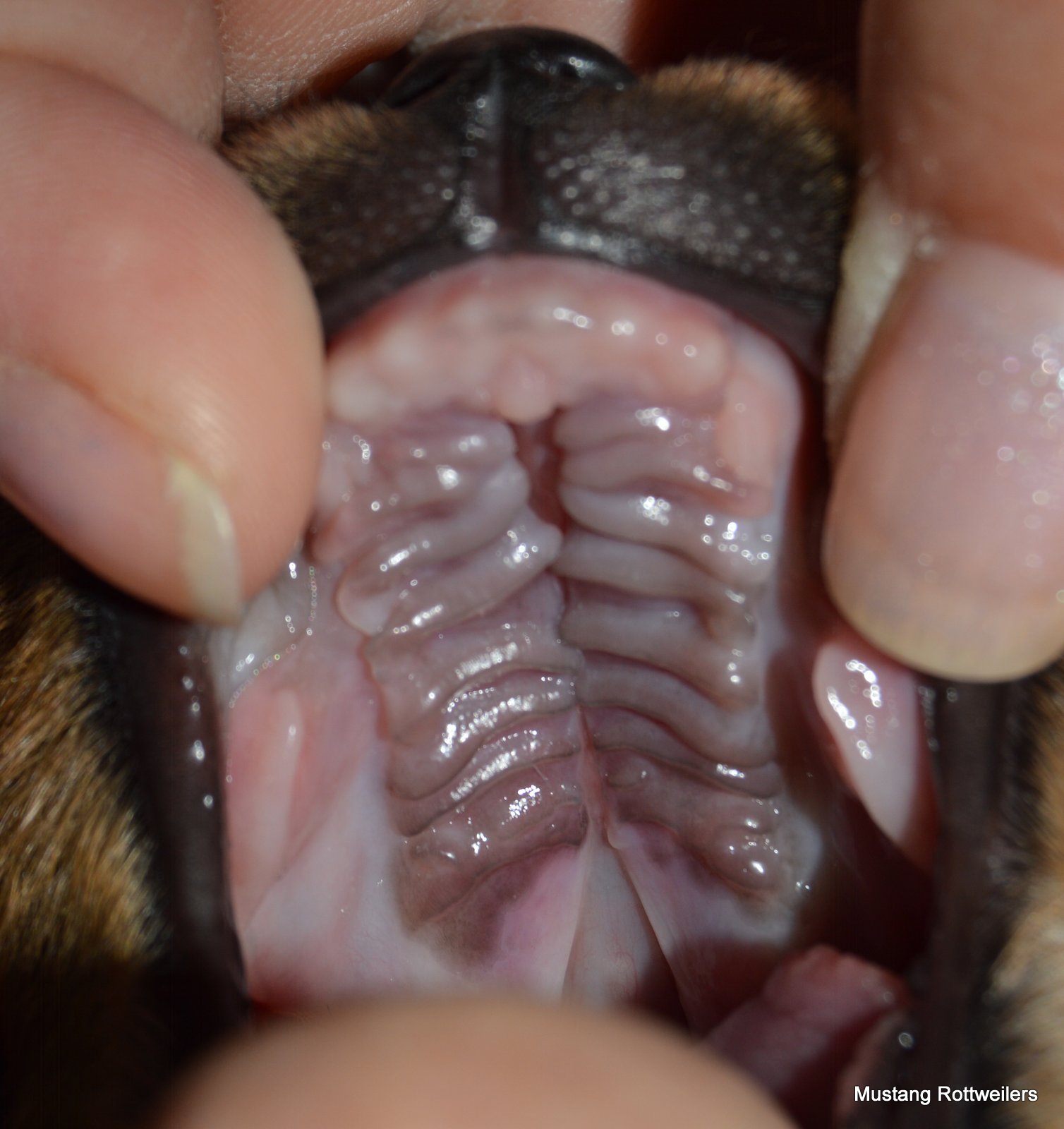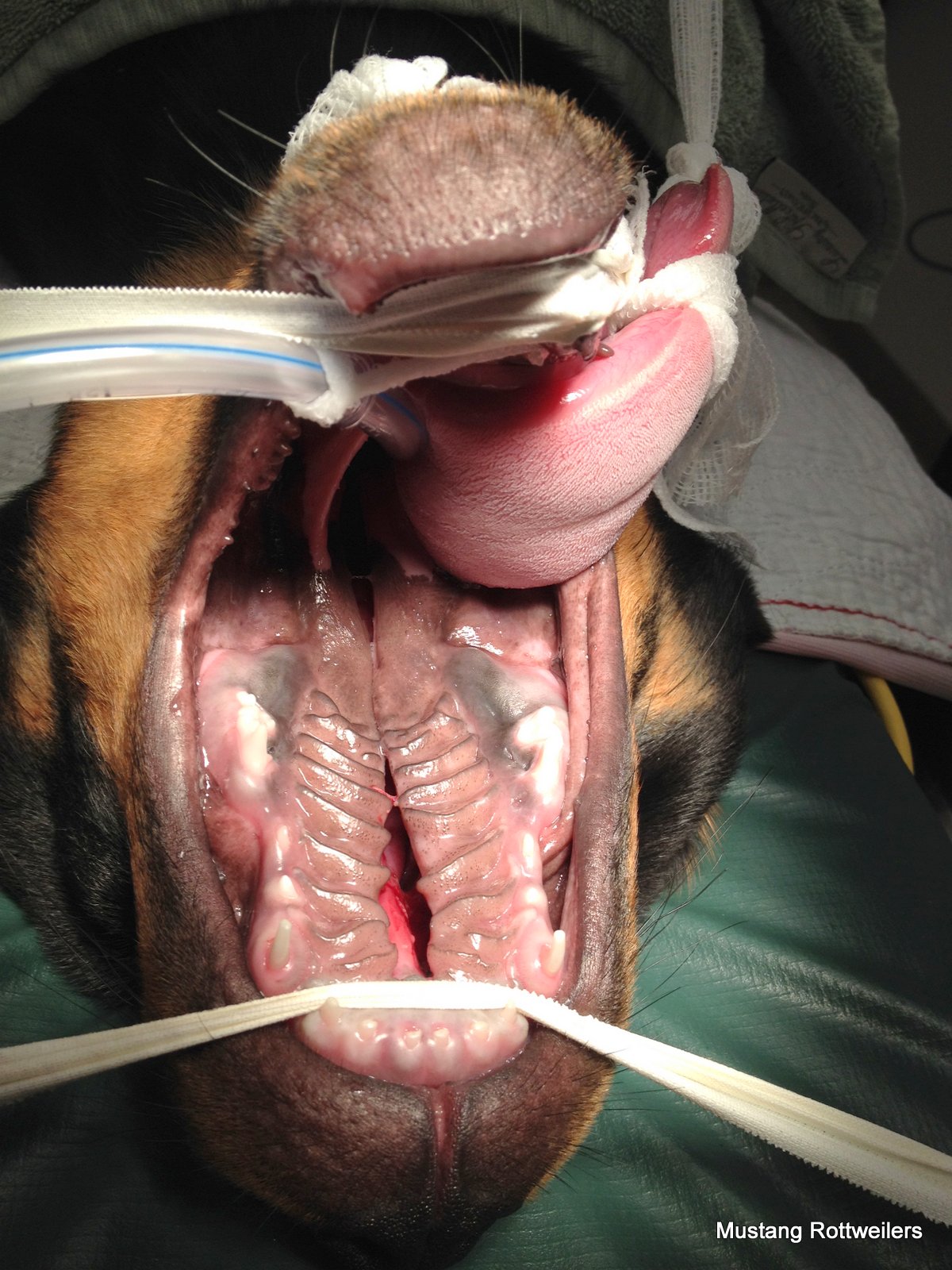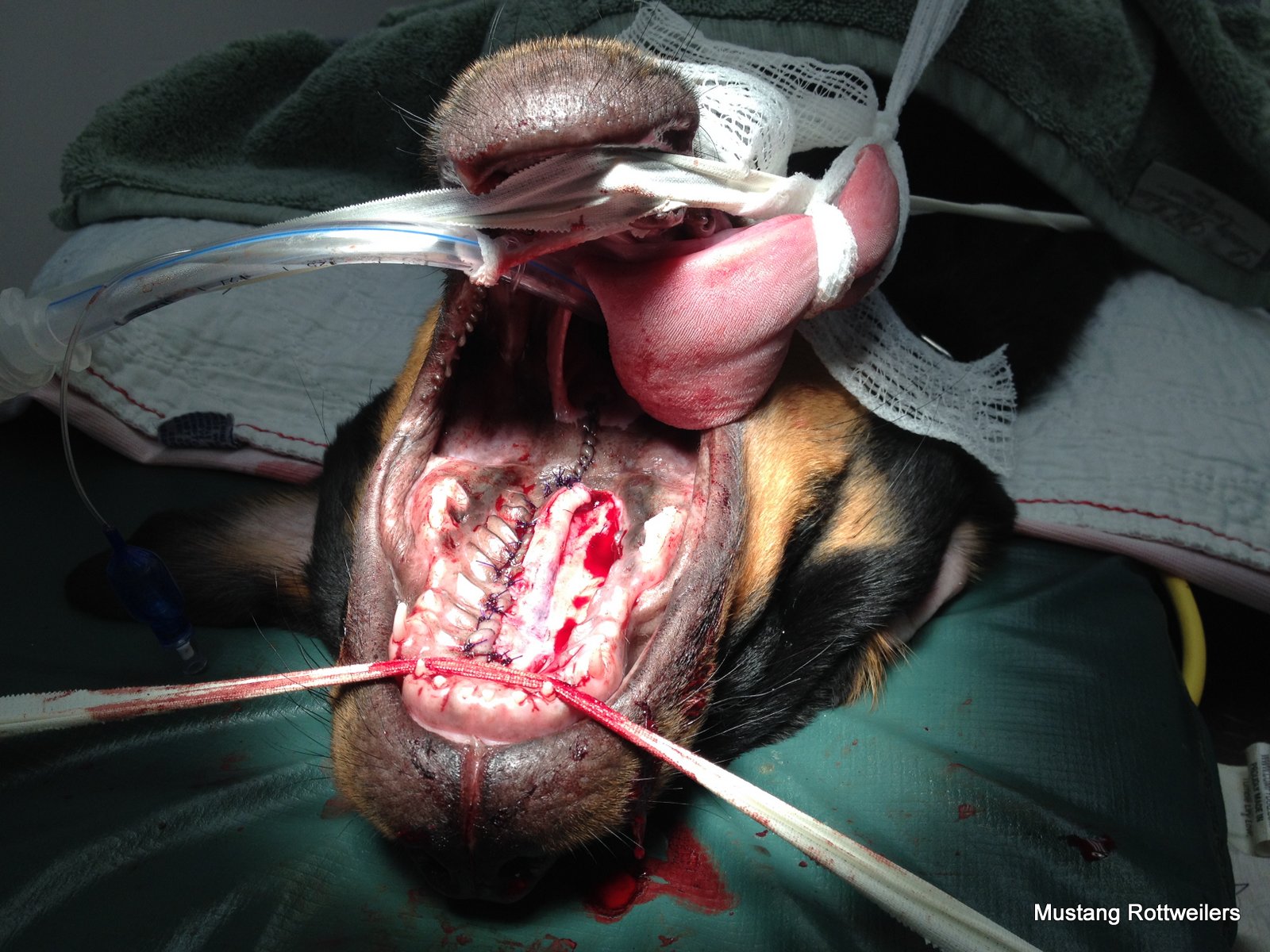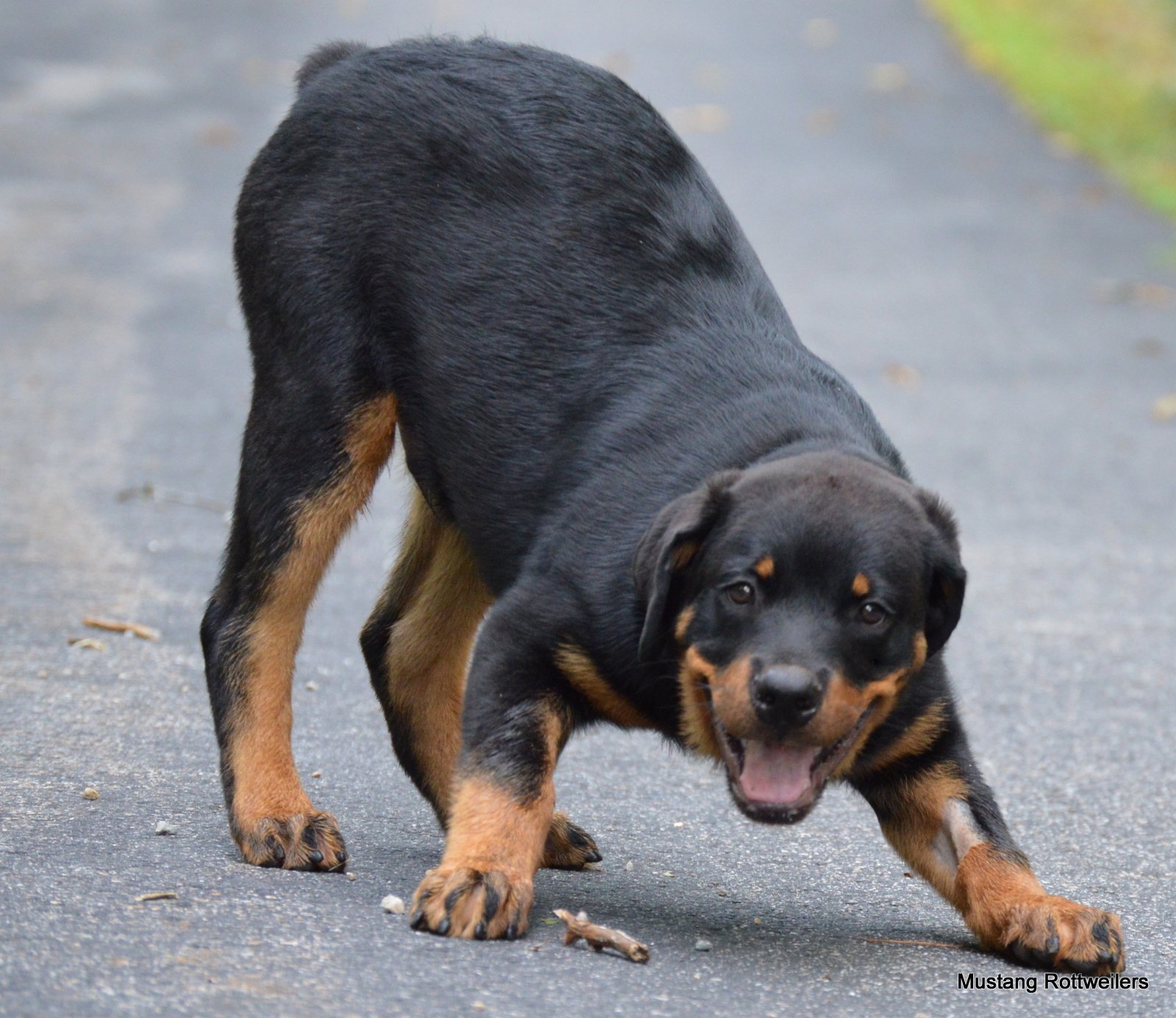 These pictures are of Mr. Bolt FOUR DAYS after his surgery..... This boy is incredible!!!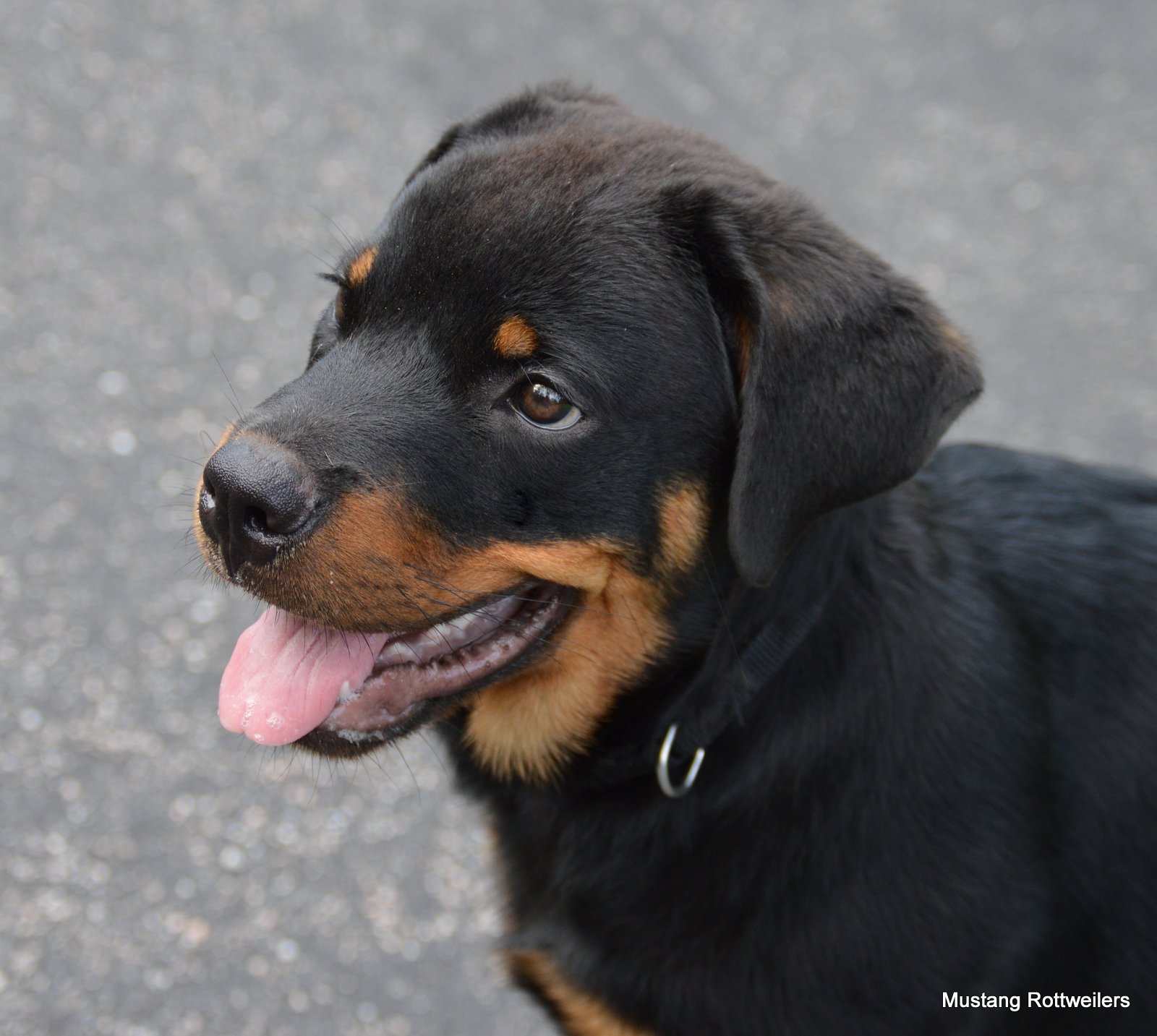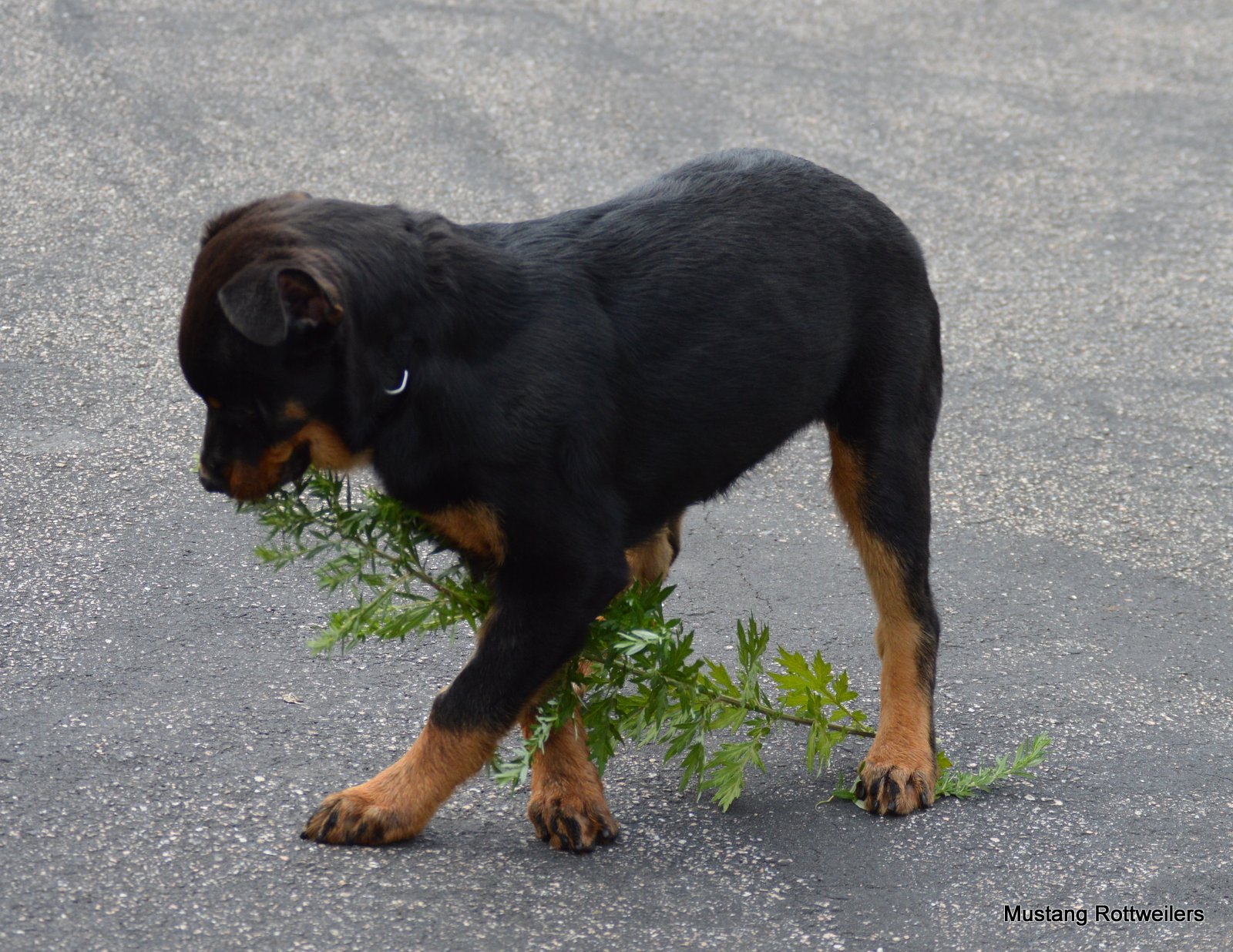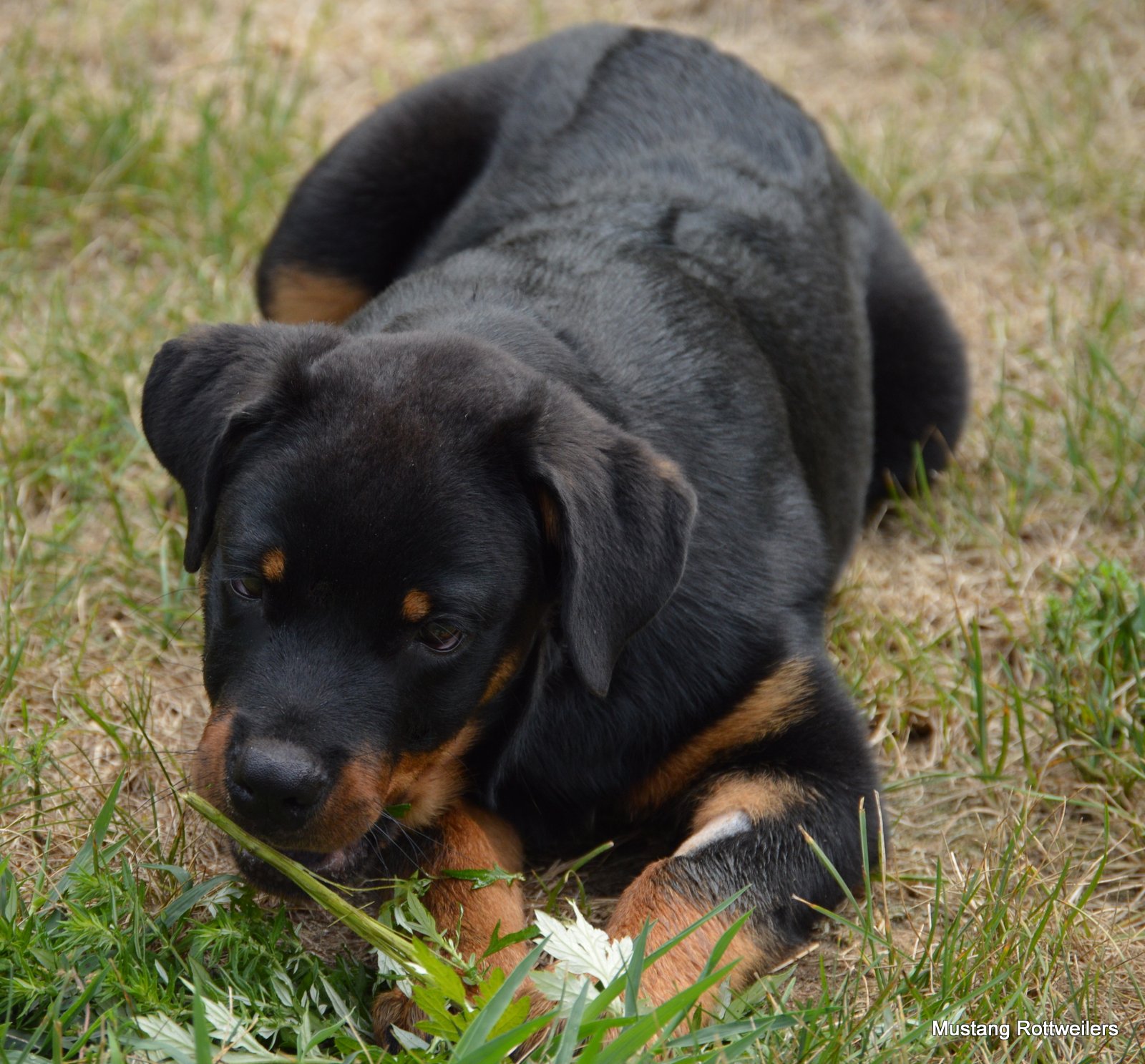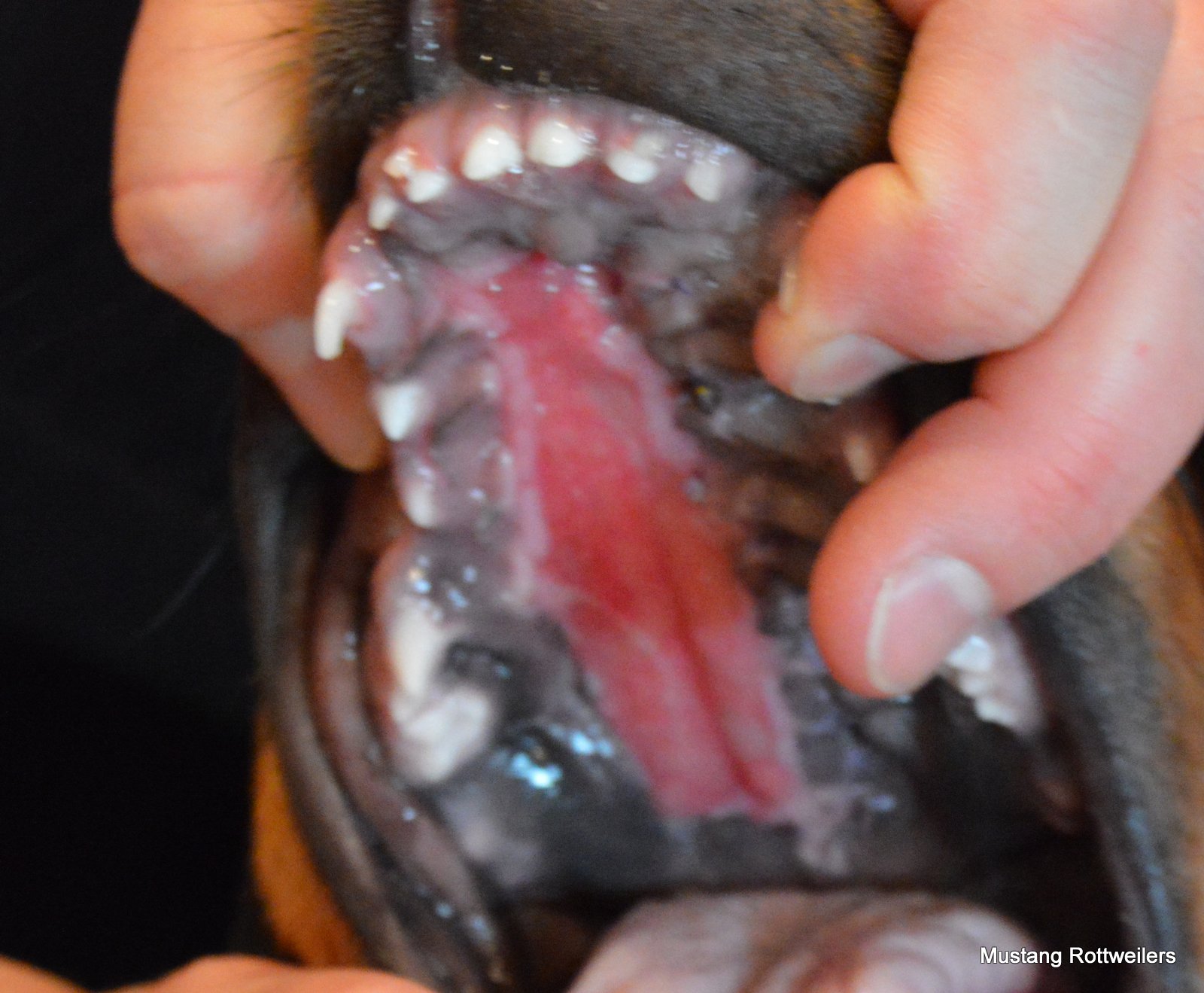 Bolt on August 31, 2016 at 20 Weeks old....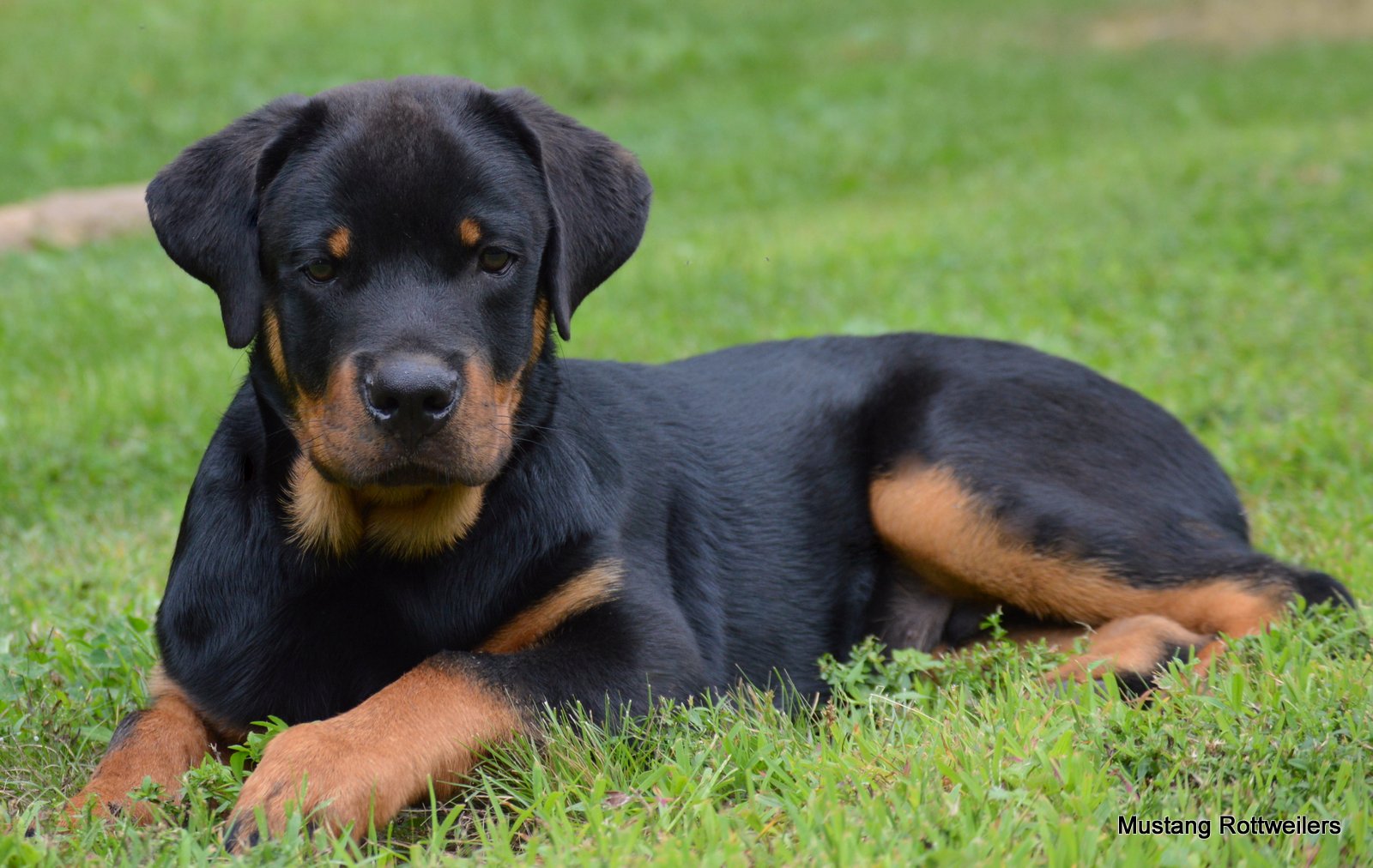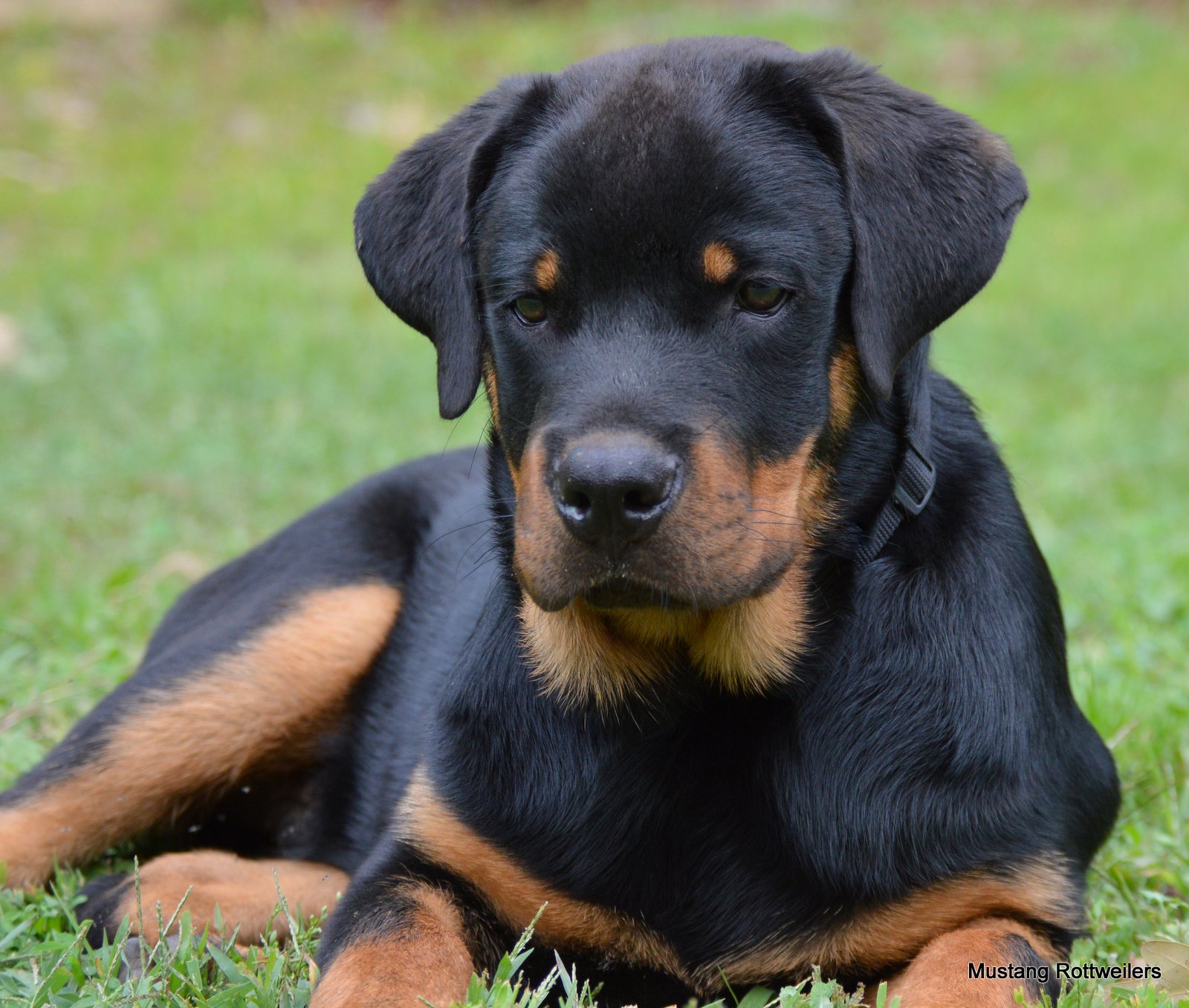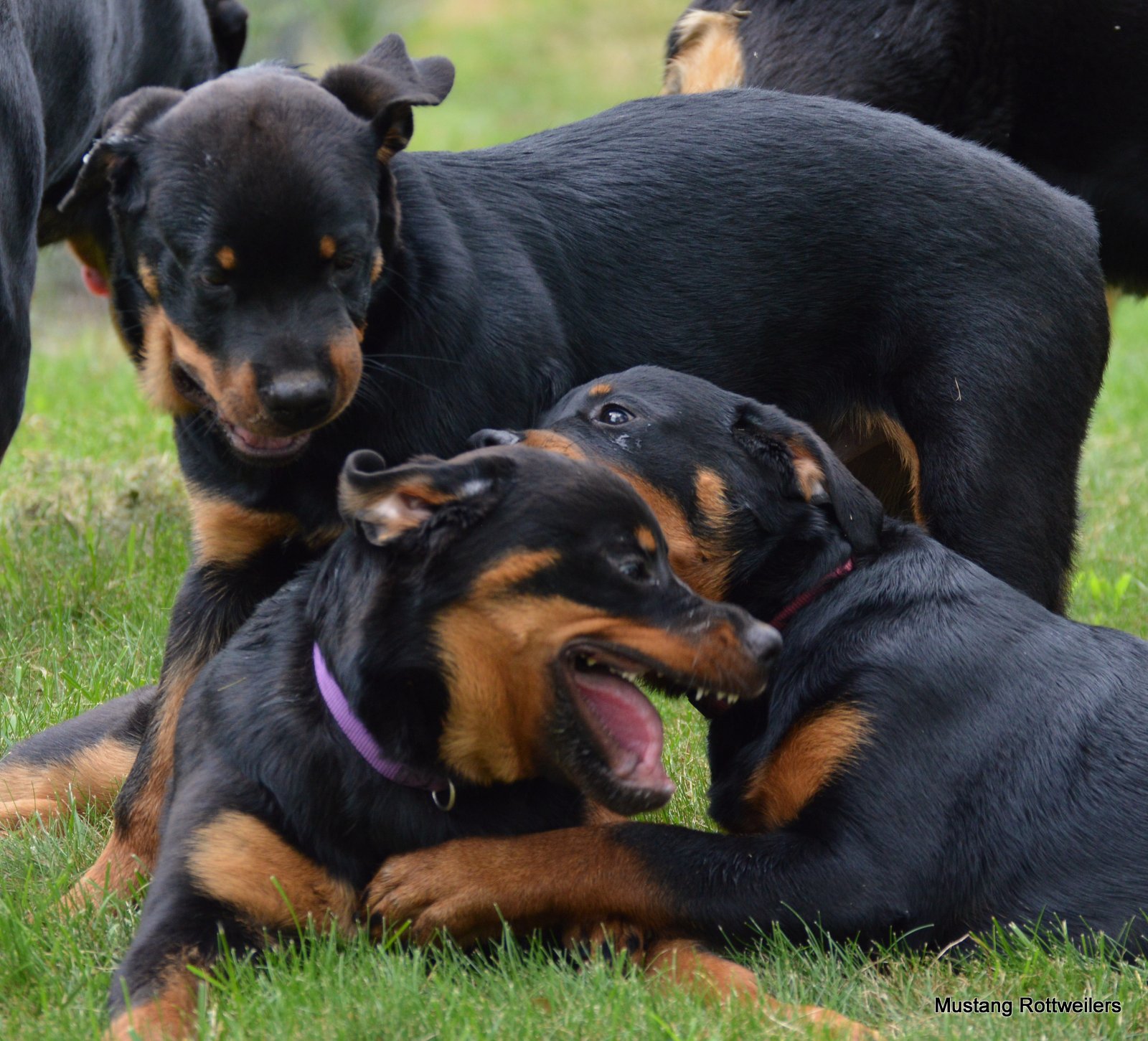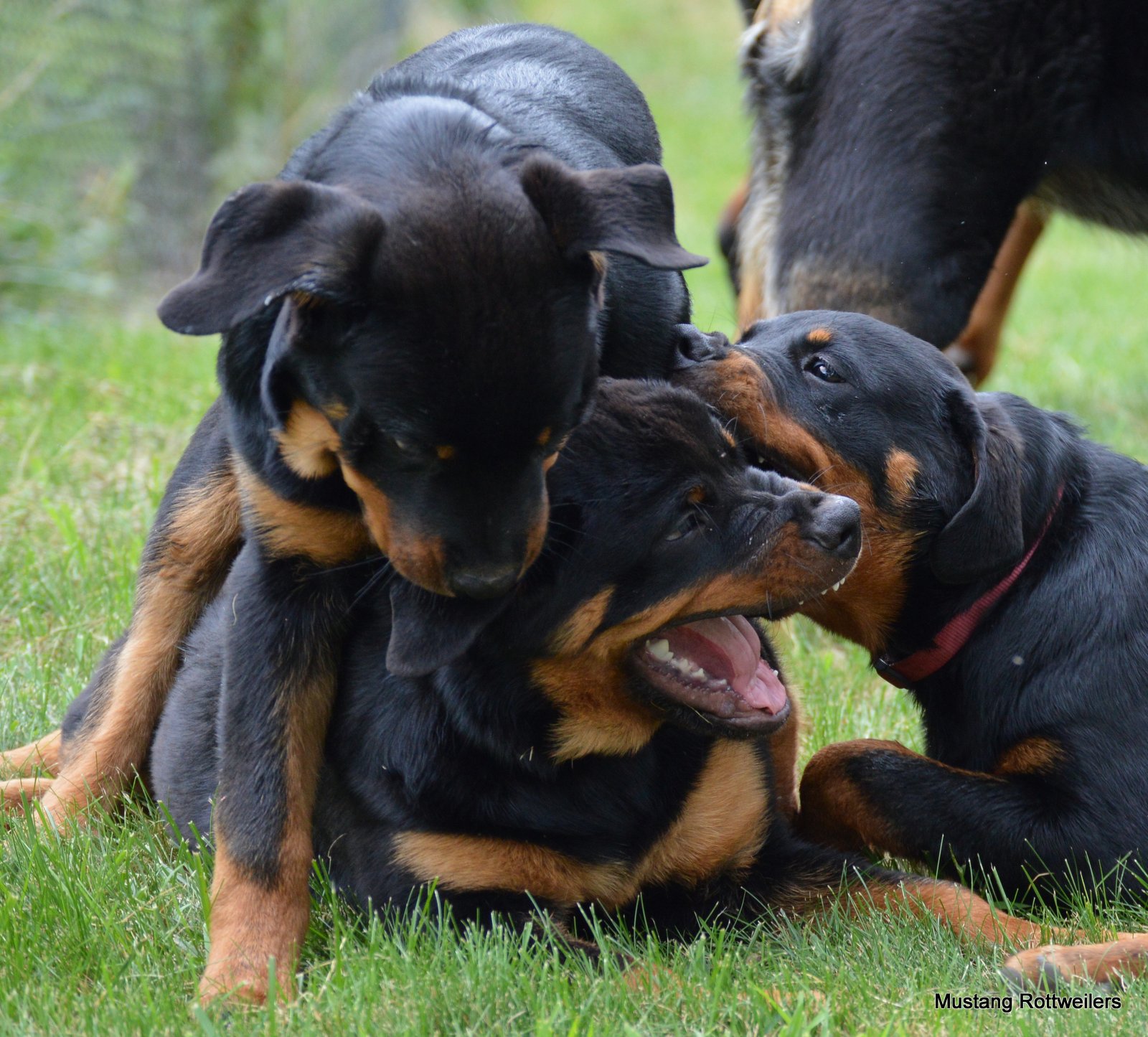 ****Update****
On September 10, 2016 Bolt went to his forever home with Donna and Ed Avila, to live with his Cousin Cane, Kahlua's Brother. He has adjusted well, and is doing amazing. Letting Bolt go to another home was by far the HARDEST placement I have EVER had to do, but it was the best for Bolt, Donna, Ed and Cane. Cane now has a playmate and Bryan and I get to see Bolt anytime we want as he is close by. I also will see him in Obedience classes. I will continue to update and post new Pictures of Mr. Bad Boy Bolt..... Bolt mouth is shown below at 4 weeks Post surgery..... And with his new mom and Dad, and his Cousin, Cane, who is just 8 1/2 weeks older than him. He is our boy Kahlua's full brother.....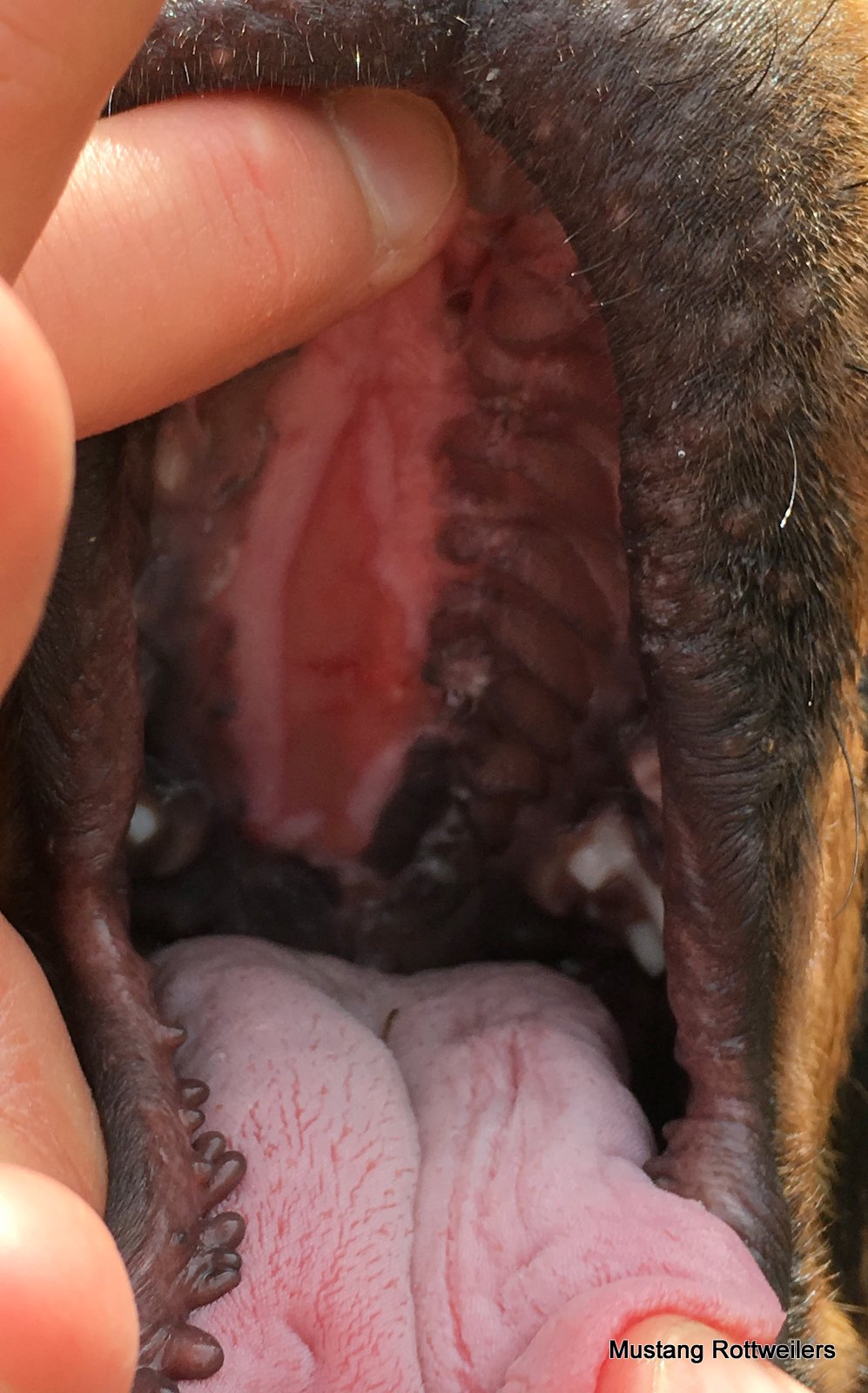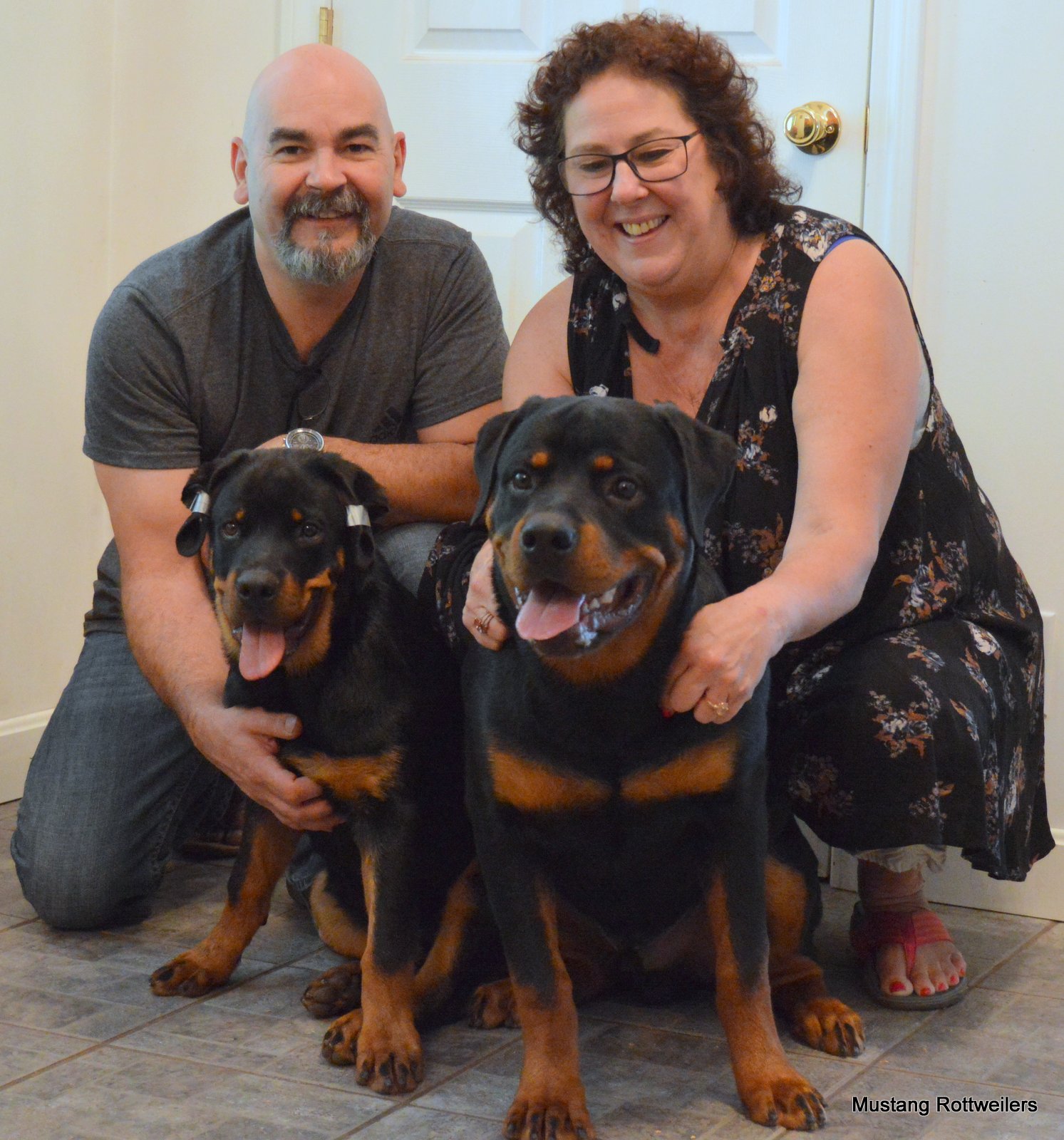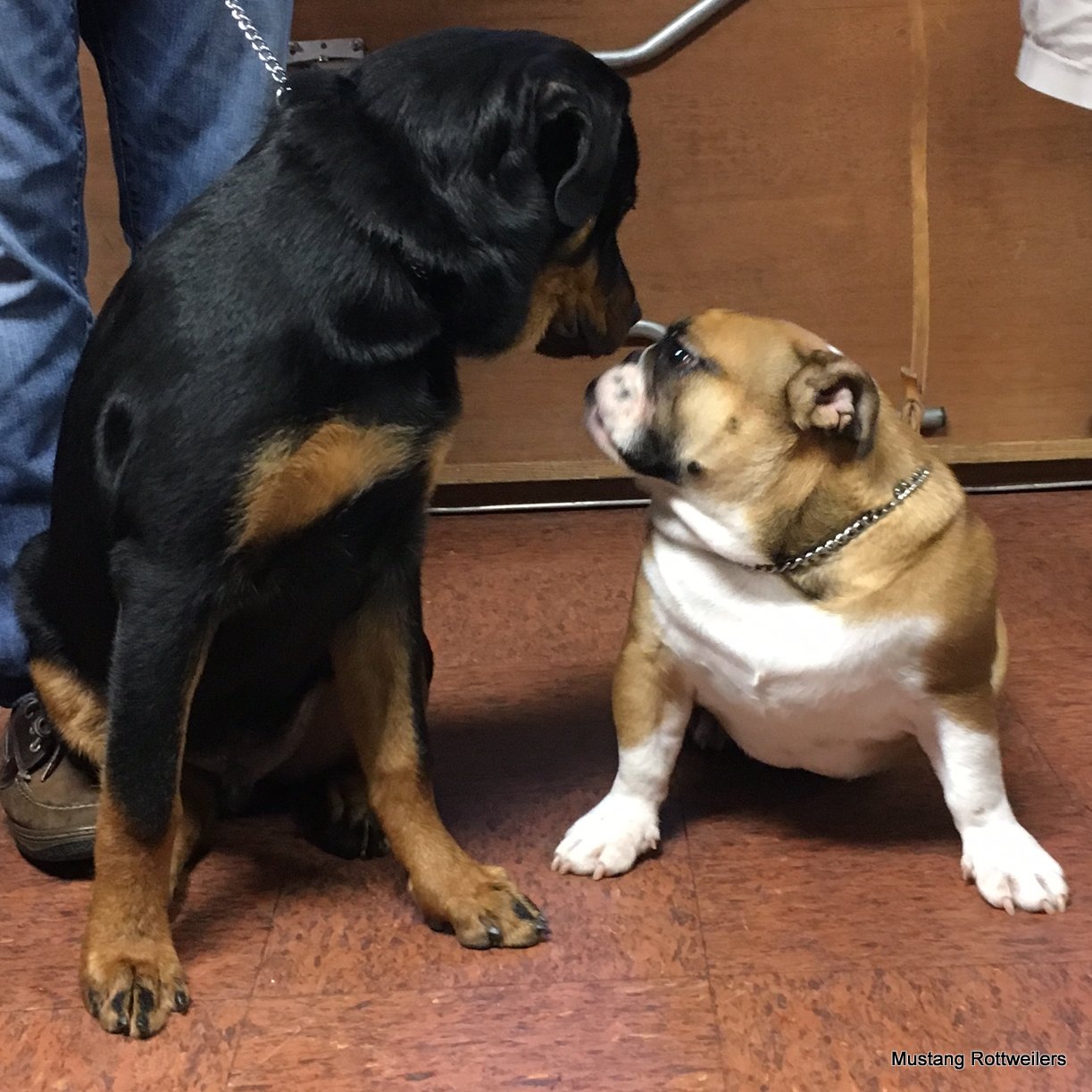 Bolt at obedience class, with his new "girlfriend" Willow.... on October, 6, 2016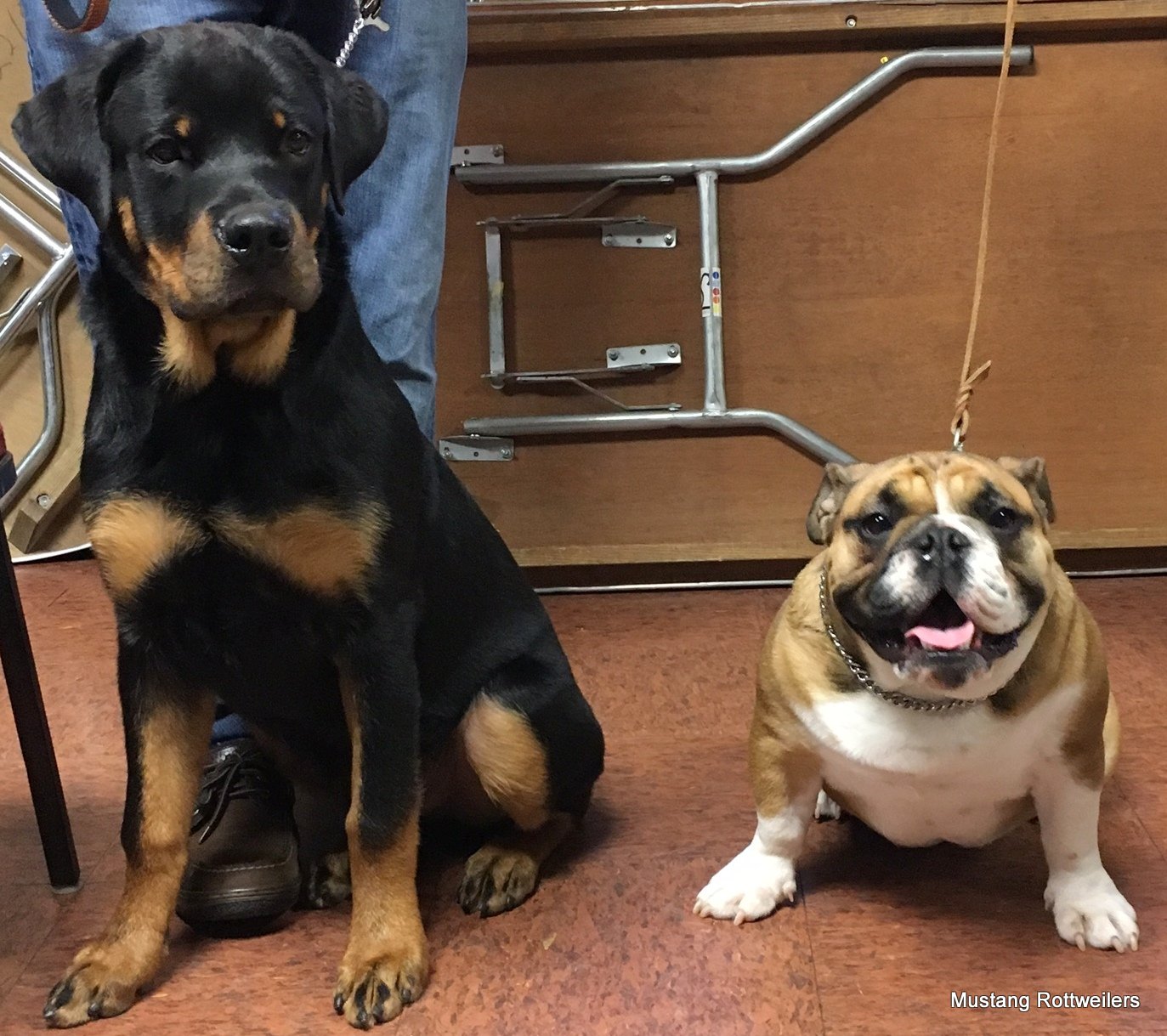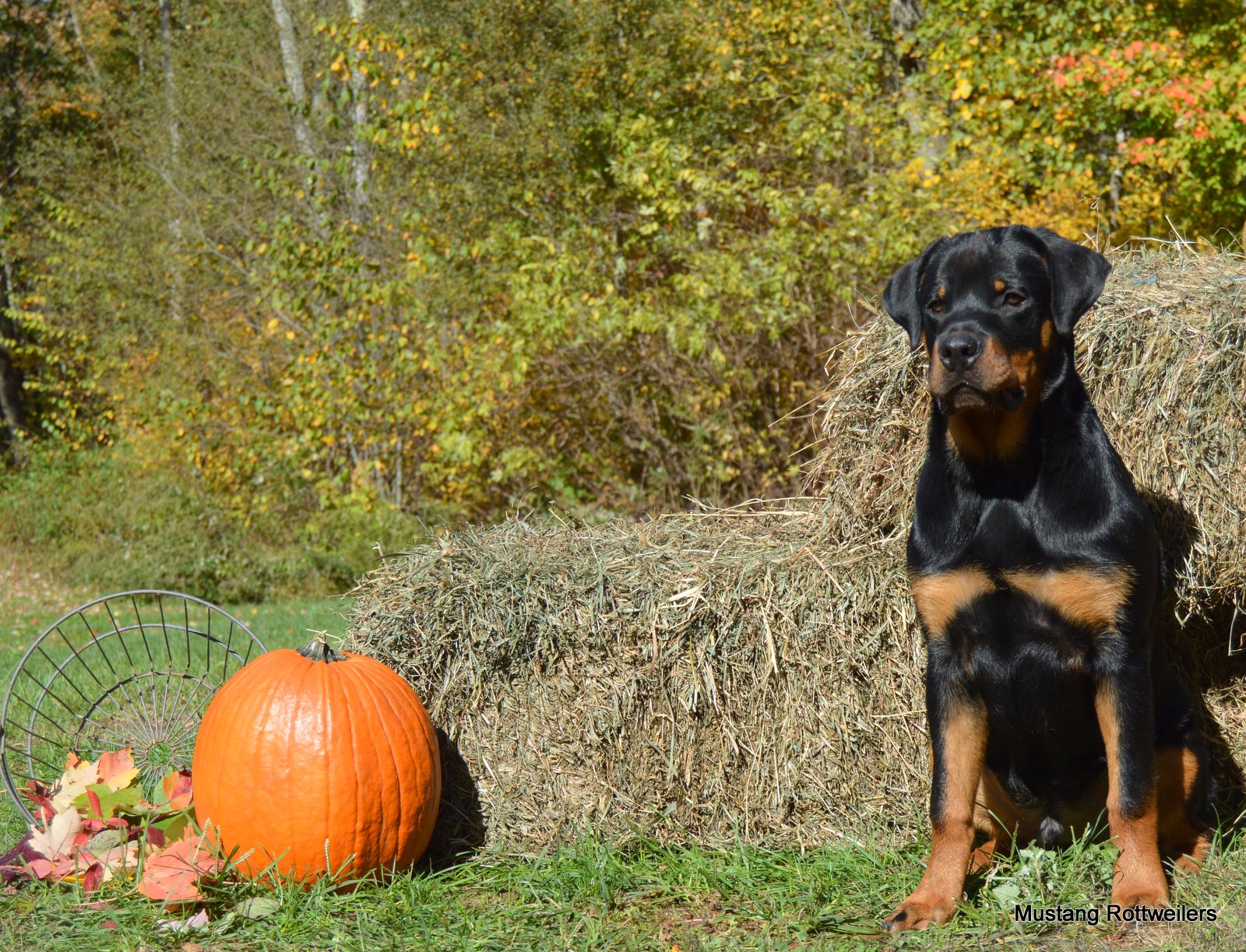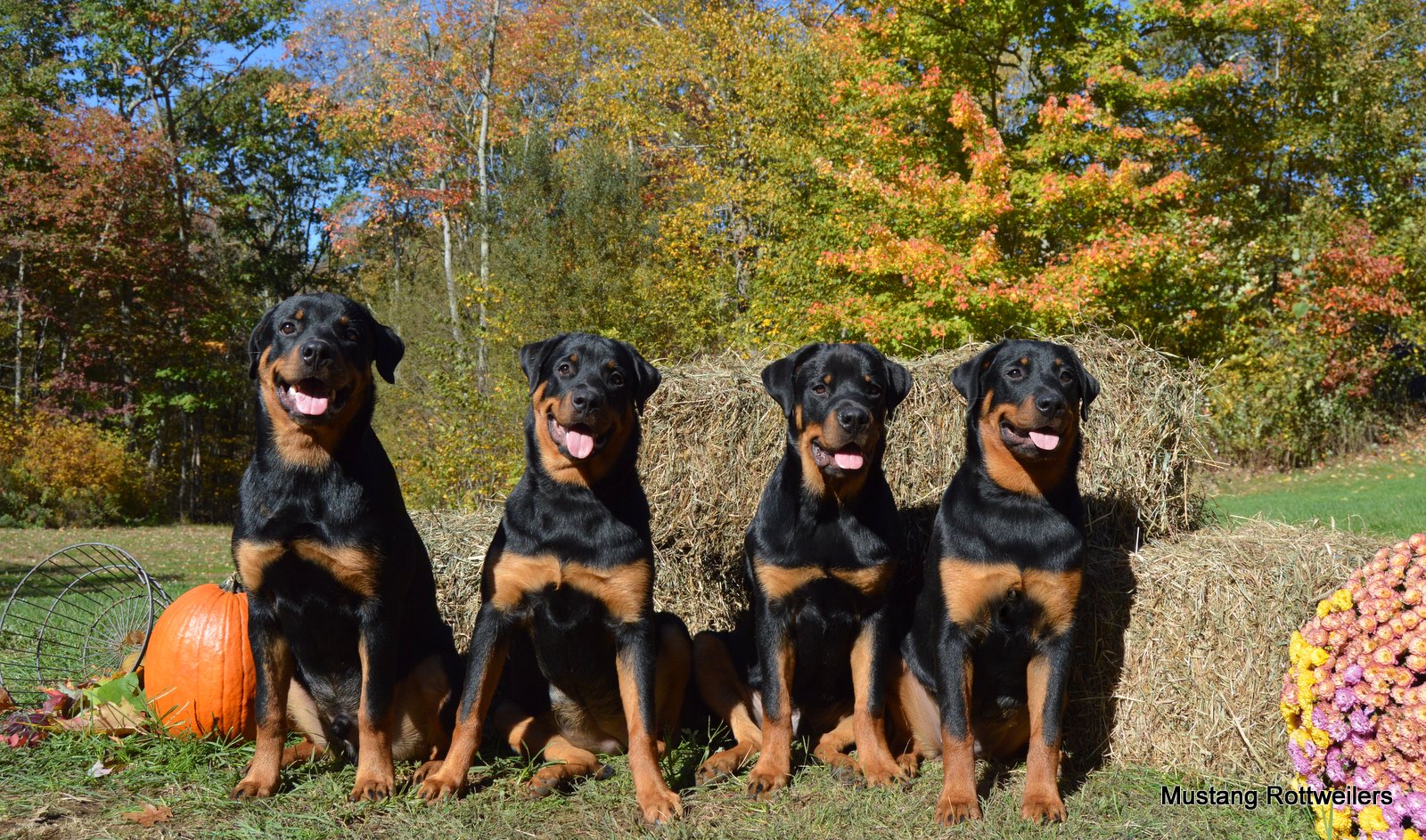 Bolt is shown below on October 23, 2016 Along with his littermates, Voltage, Disney, and Legacy....
And below, with his Mom, Smoke, and littermates.....and then with his housemate, Cane, from my Destiny/Cougar breeding- my Kahlua's brother.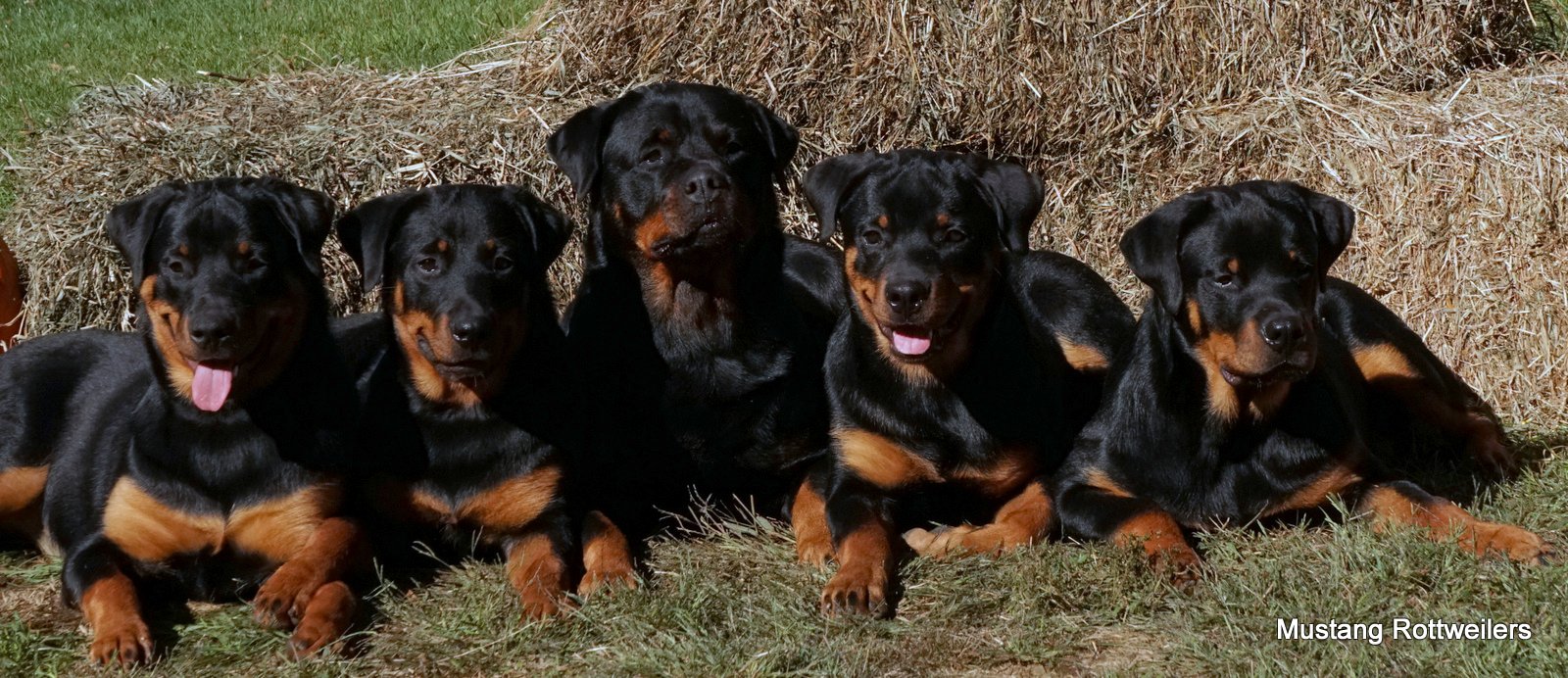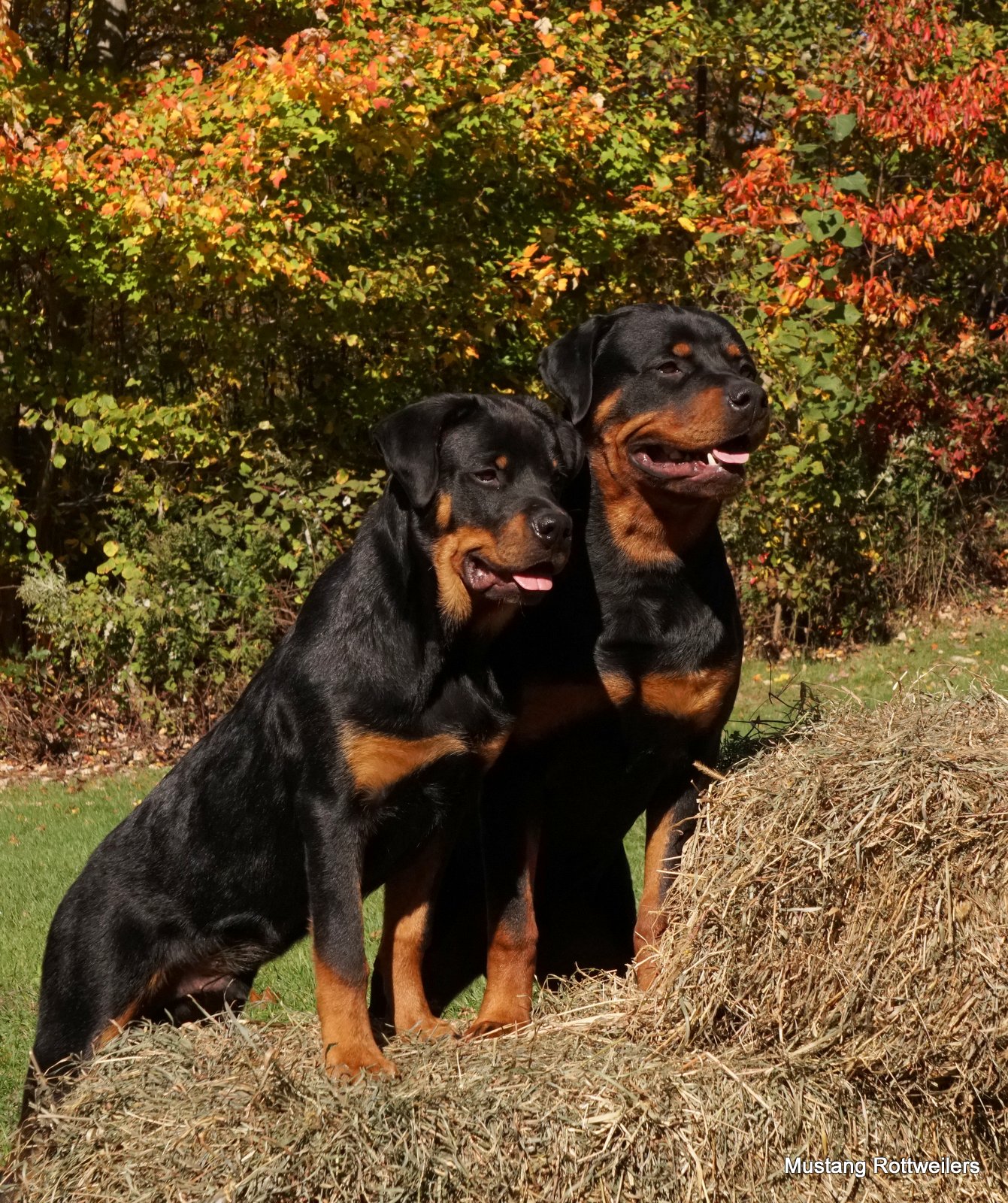 Bolt is shown below on August 13, 2017 on Left with Kahlua, Cane, Bolty.... and Voltage.... On the Right is Voltage, Bolt, Legacy, Disney, Mom Smoke, Dynamite, Chief and Rocket...... when they all got together for a family Reunion......